Orchard Beach Golf Club
Keswick, Ontario, Canada
Architect: Stanley Thompson (1926)
Rating/Slope: 70.2/117
3,050 Yards, Par-35
My Quick Review: Worth the drive from Toronto.
Orchard Beach, a 1926 Stanley Thompson design, is a 9-hole course in Keswick, Ontario, about 50 miles north of Toronto. The routing is remarkably intimate, as seen in the routing map below, the golf course wraps around itself, creating an outer loop and inner loop. Most remarkably, the golf course sits on only 46 acres, which includes the clubhouse and a small practice area!
The first hole, comically named "Lone Tree," rises gently the length of the hole. Though some expect 9-holers to be easy, the first at Orchard Beach measures over 400 yards, and plays longer, and with OB only a dozen yards from the fairway it is clear that Orchard Beach will be no pushover.
Like the 1st, both the 2nd and 3rd holes play along the boundary. At the 3rd the golfer is faced with his first of two blind tee shots at Orchard Beach, and upon cresting the hill finds a rolling fairway and a green with a pronounced leftward slope.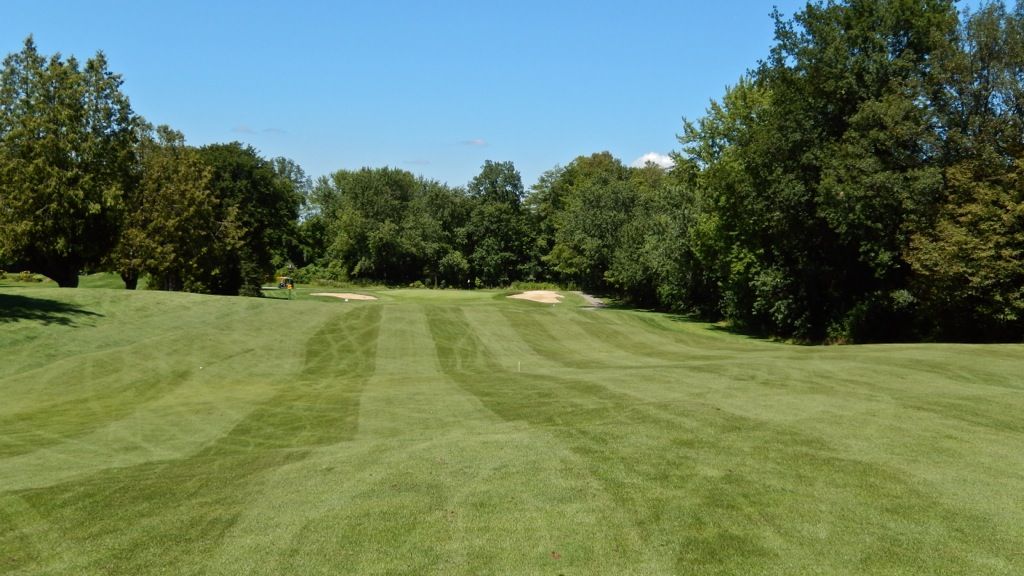 At many of the little-known courses I have played, I have found a hole or two that would be a standout on any course. Such is the case at Orchard Beach's 4th, an uphill par-3 of 170 yards played to a phenomenal punchbowl green set in a depression.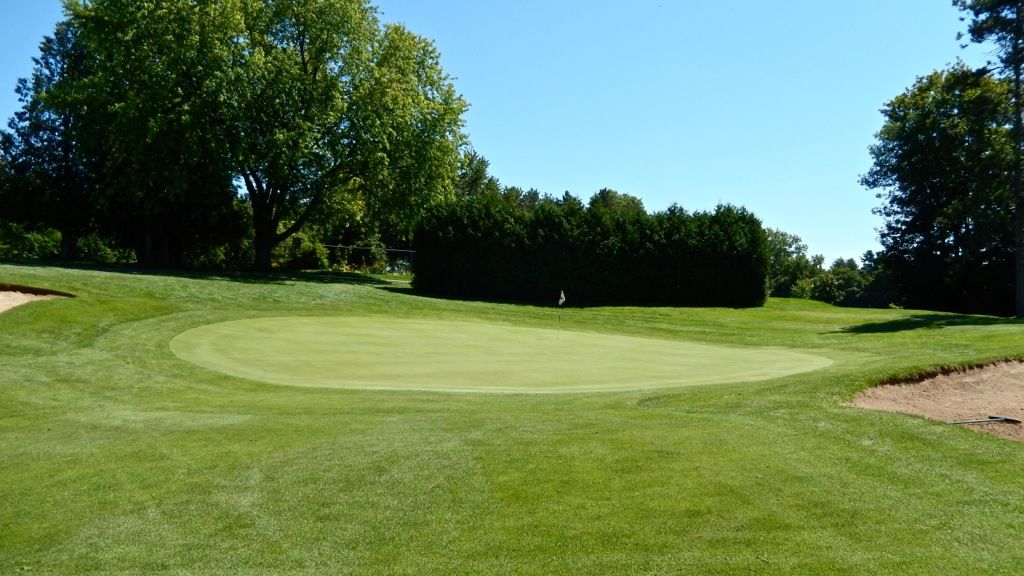 The 5th is a shortish par-4 with a semi-blind approach that is played to a severely sloped push up green.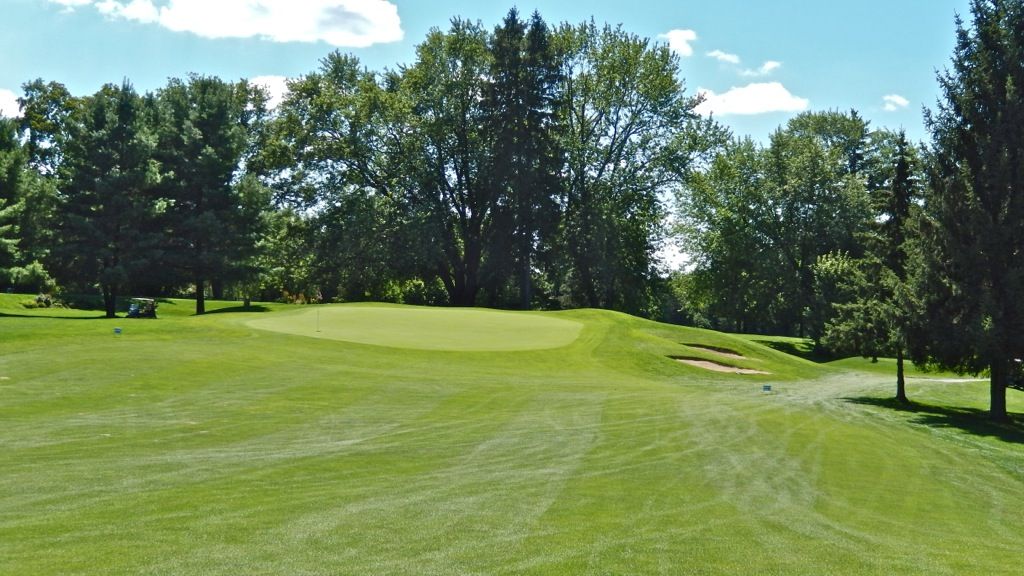 The stretch from the 6th to the 8th is of reasonable quality -- an up and over par-4, a reachable par-5 made longer by a reverse-cambre fairway, and a very challenging and uphill 200 yard par-3 -- but it is the 9th that will make the postcards (especially if they would/could take out a few trees blocking the view beyond the green). In the right wind conditions the 300 yard 9th will be driveable for some, and mounding and bunkering near the green, combined with the long view of the lake beyond, will certainly bring back memories of Highlands Links' 15th for those that been!