Binks Forest Golf Club

Wellington, Florida, United States
Architects: Johnny Miller (1989), Renovation by Gene Bates (2007)
7,253 Yards, Par-72
Rating/Slope: 74.7/136
My Quick Review: Not enough width and poor playing conditions
Binks Forest was designed in 1989 by Johnny Miller and Gene Bates. My understanding is that it went through some very difficult times in the mid-2000s. The course was then purchased and money put into it as Gene Bates was brought in to renovate the golf course. That work was completed in 2011.
To me, Binks Forest shows how hard it is to make any interesting golf course when the fairway corridors are extremely narrow. I found the Bates bunker scheme to actually be very well thought out -- fairway bunkers regularly protected the ideal lines into angled greens, centreline bunkers created potential decisions and bunkers set into (slight) rises in the fairway created interesting/confusing visuals -- but the corridors are just too damned narrow for any of that to matter.
When the fairway is narrow and there is hazard on one side and a bunker on the other, strategy is thrown out the window.
The approach to the 1st with foreshortening bunker: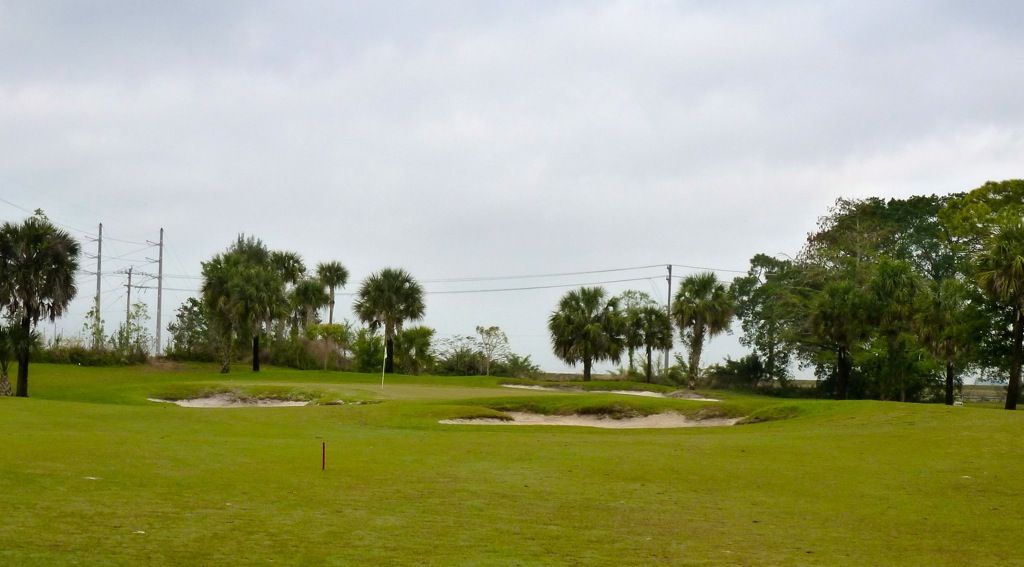 The very difficult par-3 3rd where an angled green and a front-to-back tilt make club selection a problem: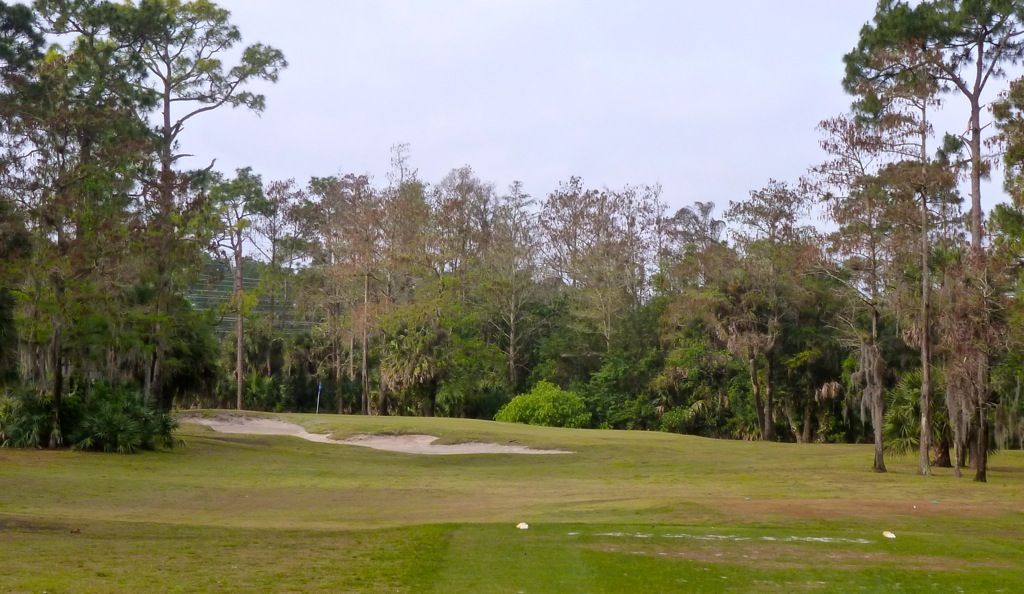 The 4th has strategic bunkering... but the corridor is so narrow that strategy is a non-issue: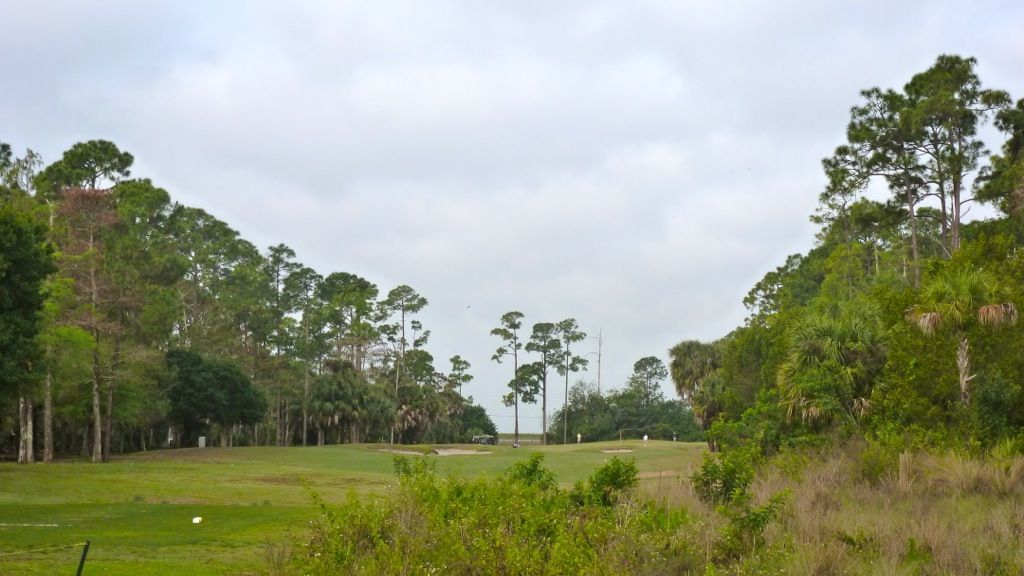 The approach to the 4th is best from near the bunkering: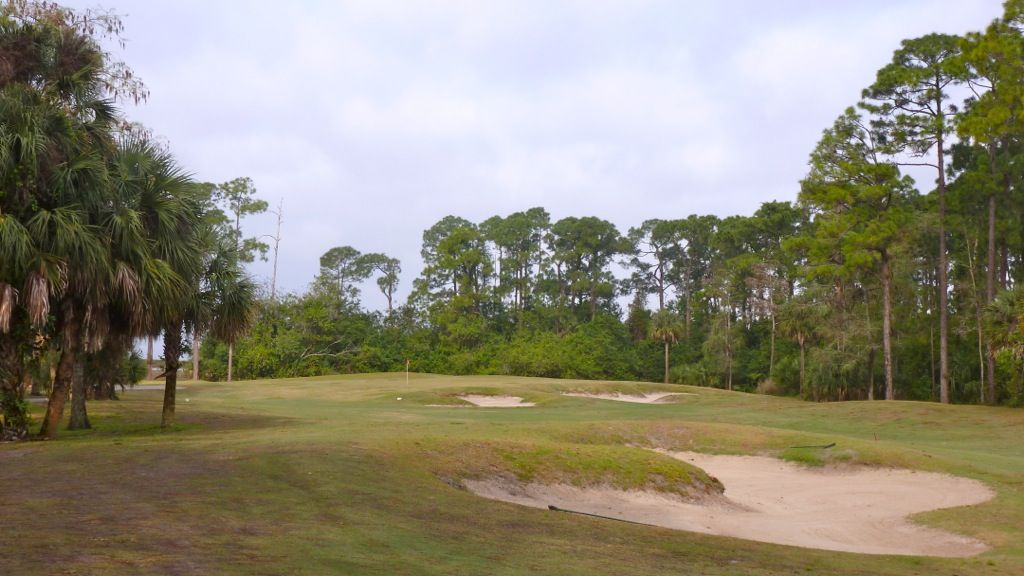 The back-nine starts with a series of very narrow tree-lined holes: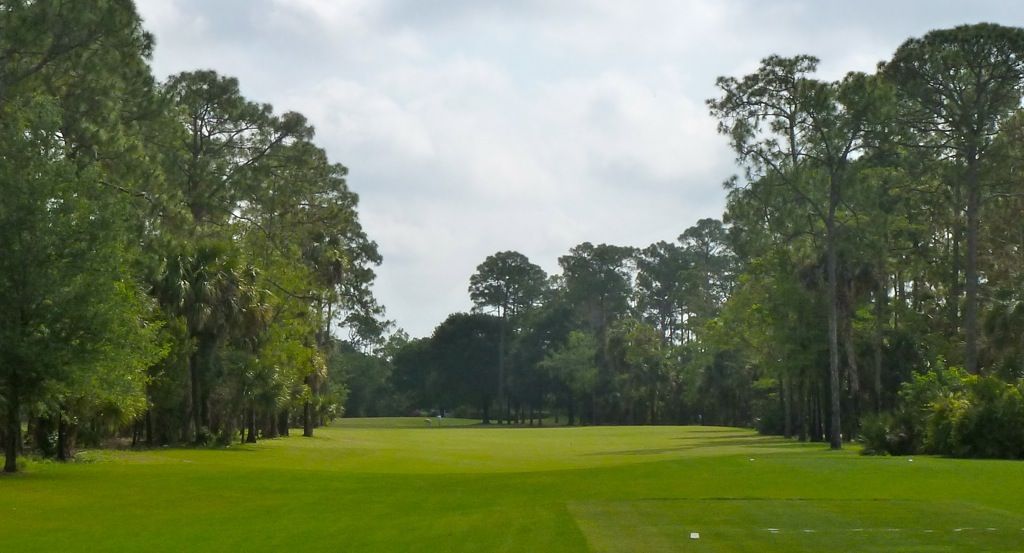 Excellent use of an angled hazard on the second shot at the par-5 12th: