Twenty Valley Golf Course
Vineland, Ontario, Canada
Architect: Robbie Robinson (1960)
6,701 Yards, Par-72
Rating/Slope: 72.9/128
My Quick Review: Twenty Valley won't be confused with the province's very best courses, but it's worth playing, with several outstanding holes routed over wild terrain and one of the most interesting greens I've seen.
Twenty Valley gets off to a slow start as the first two holes run back-and-forth over flat land and are choked by trees. Greens on both of the opening holes are interesting -- the first, massive and broadly contoured, and the second, long, narrow and tilted -- a constant theme throughout the course.
The third is the start of a very interesting stretch of holes though, unfortunately, it is also constrained by trees. The very long par-4 third plays against the boundary of the property with a fairway that first rises before descending to a wonderful green site.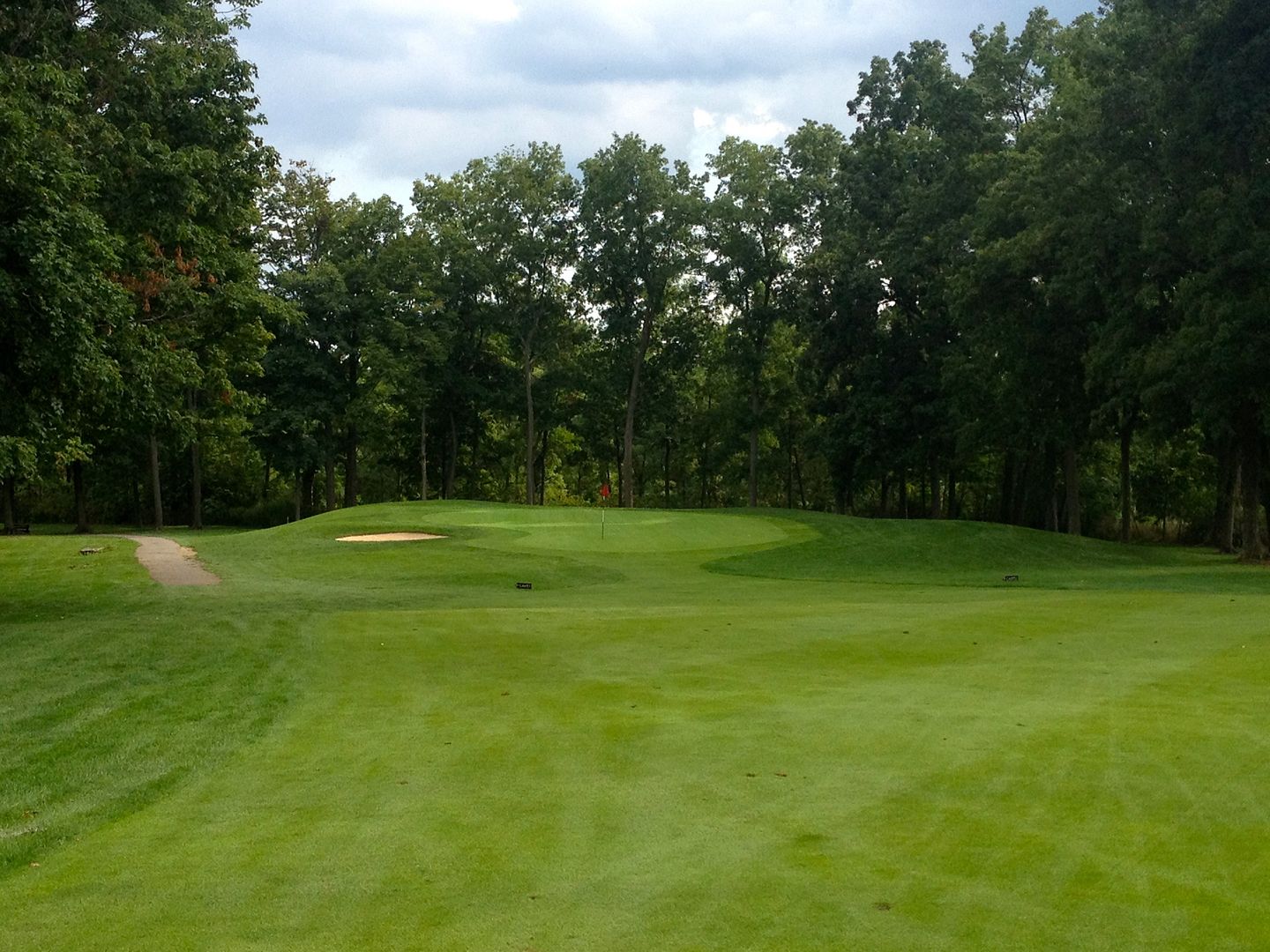 The tempting and intimidating par-4 4th plays under 300 yards and demands the golfer to pick his line carefully as he must play over a diagonal rise in the fairway. Play too far right and OB lurks; play too far left and risk not cresting the hill.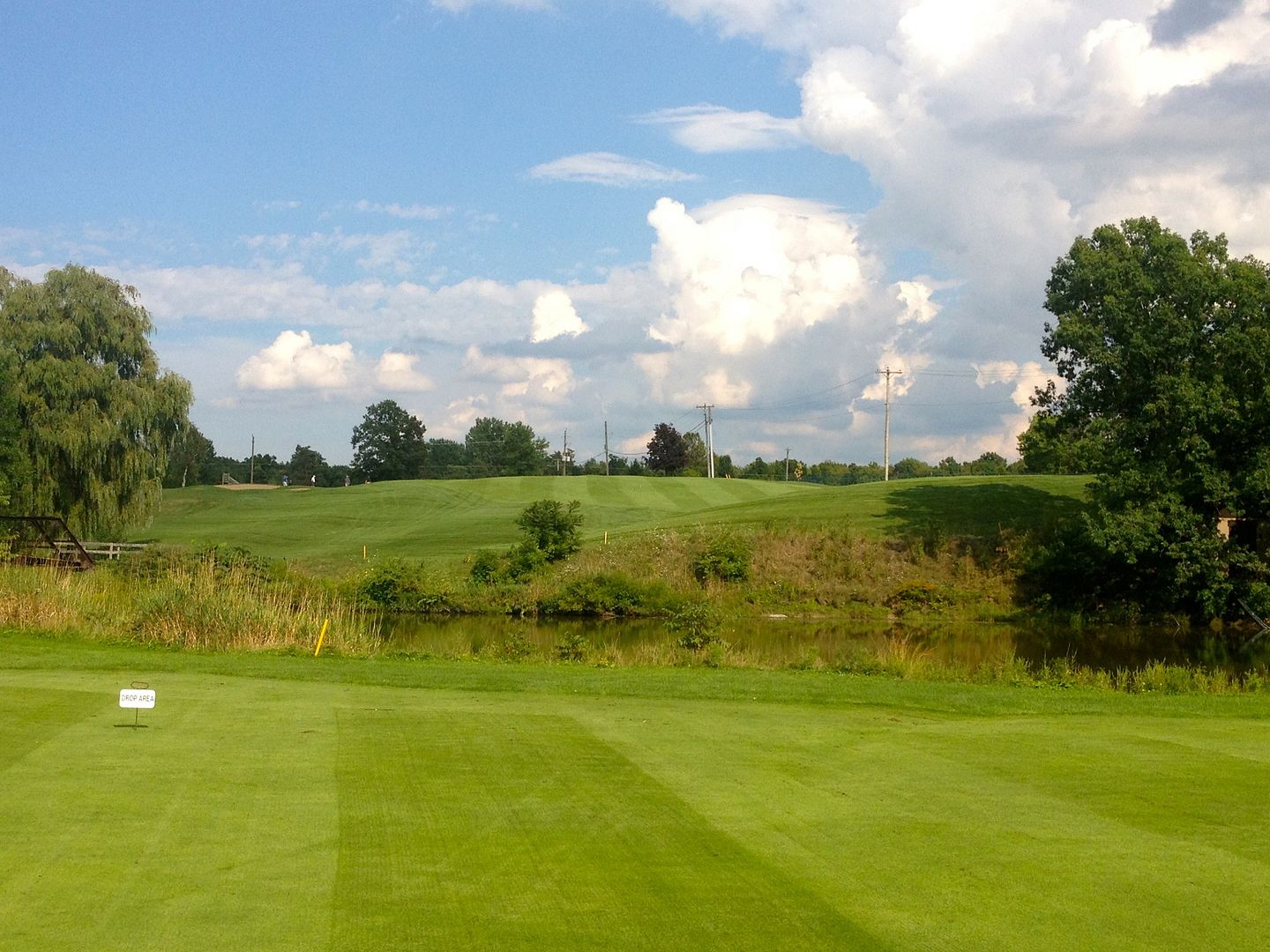 The 5th is something of an awkward hole thanks to added back tees. Nonetheless, the quality golf starts again at the 6th, which features a downhill forced-carry tee shot to a wide fairway and an uphill approach to a massive three tiered green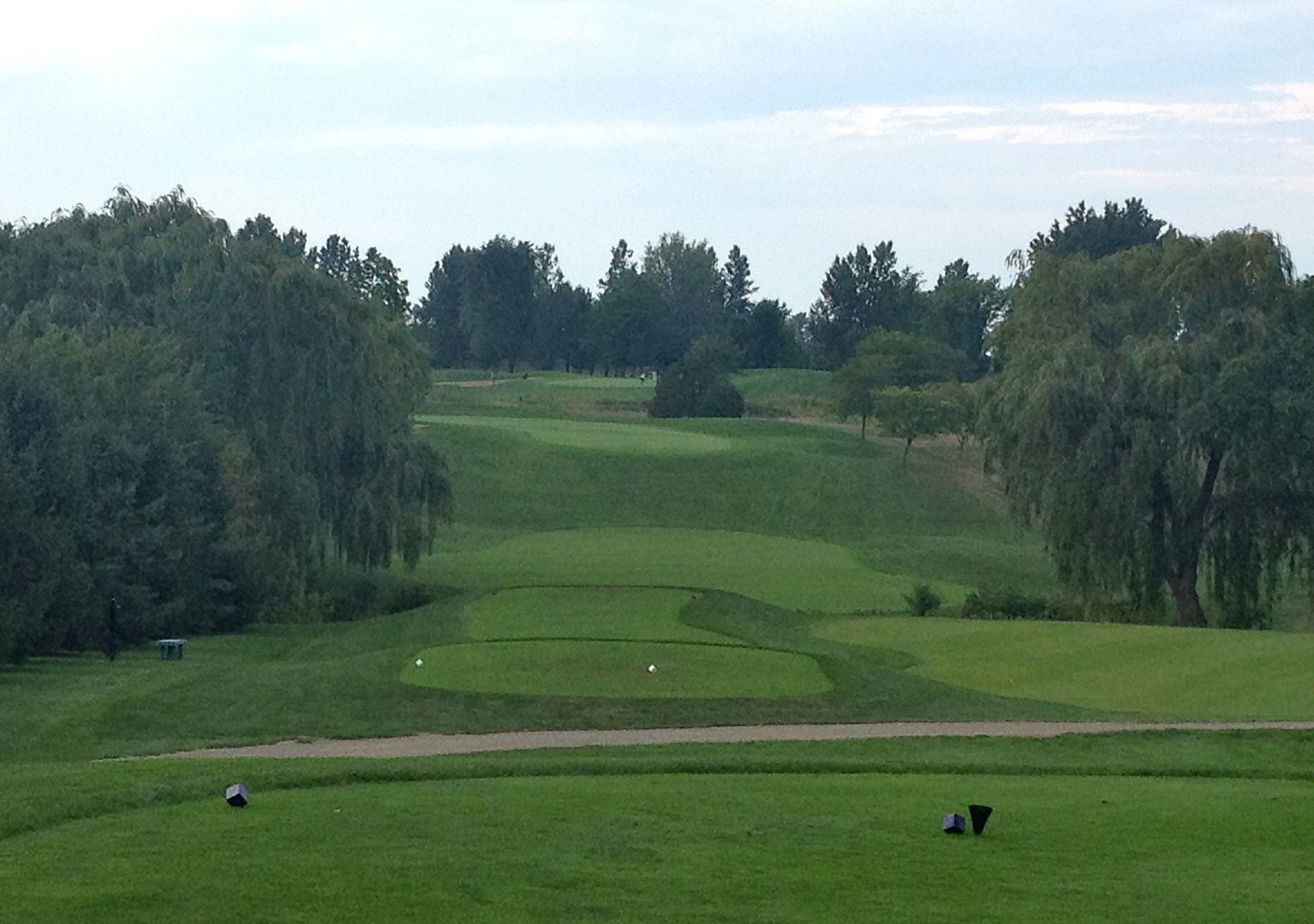 The stretch of holes from 7-11 is forgettable, though some may like the drop-shot par-3 9th. The return to good golf starts with the 12th green, which is unlike anything I have seen before. The green lay at an angle to the fairway and is as convex as any green I've ever seen. The entire green slopes away from a high-spot near the front-right portion of the green, with slopes so severe that 'private course' green speeds would render the green entirely unplayable.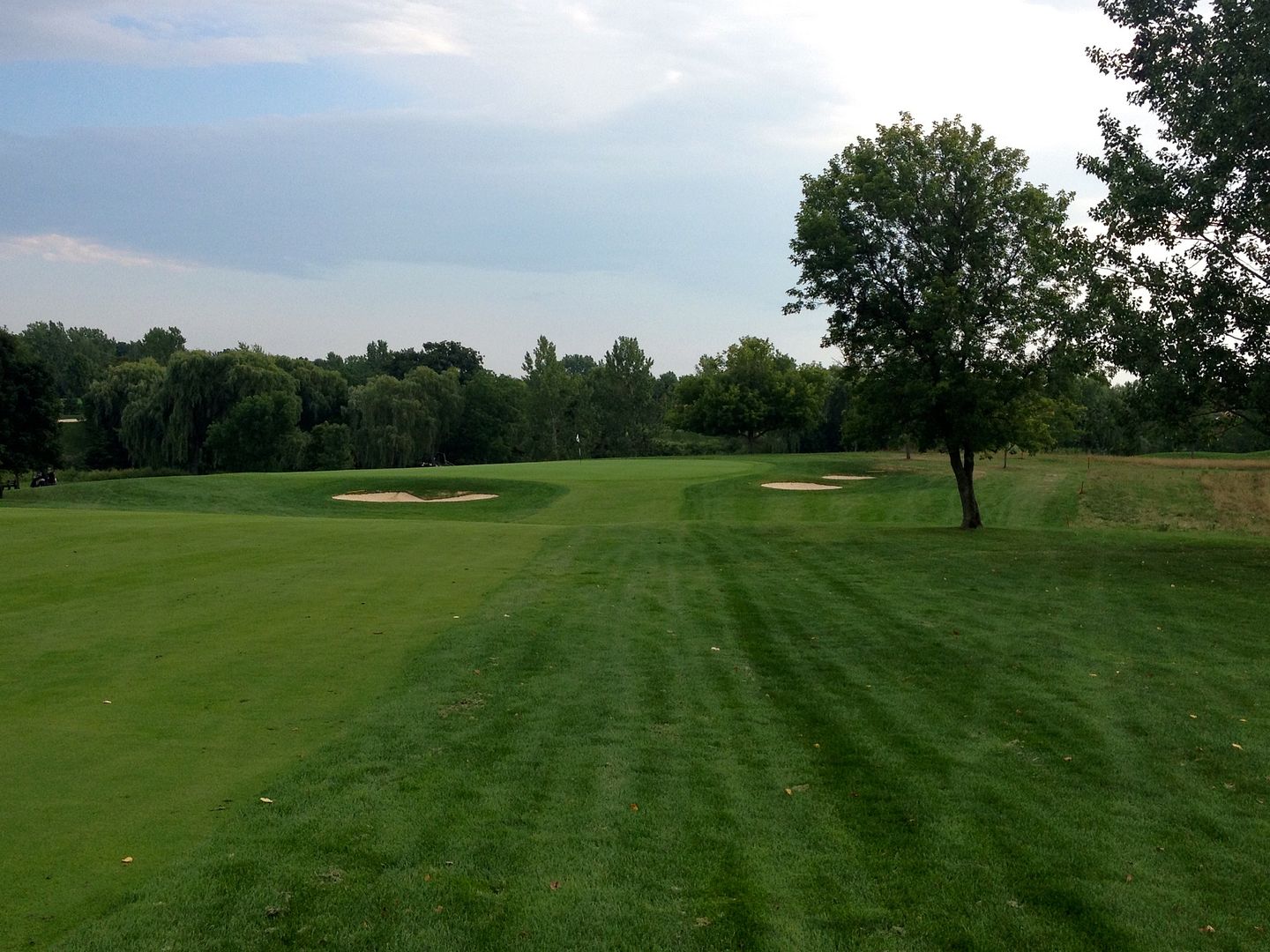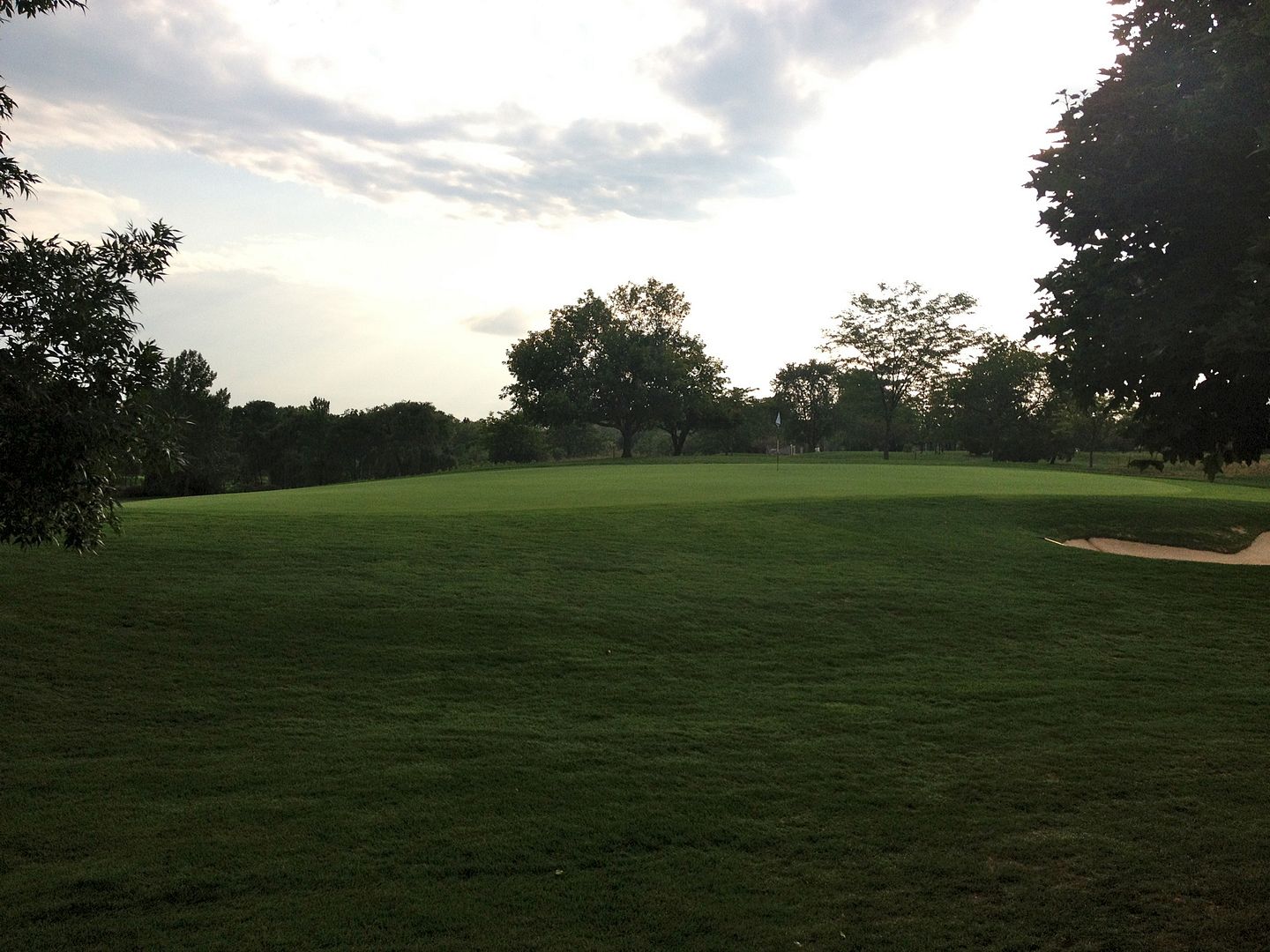 The 13th is a very daunting par-3, playing near 220 yards, uphill and into the wind, requiring a forced-carry to a green set over Twenty Mile Creek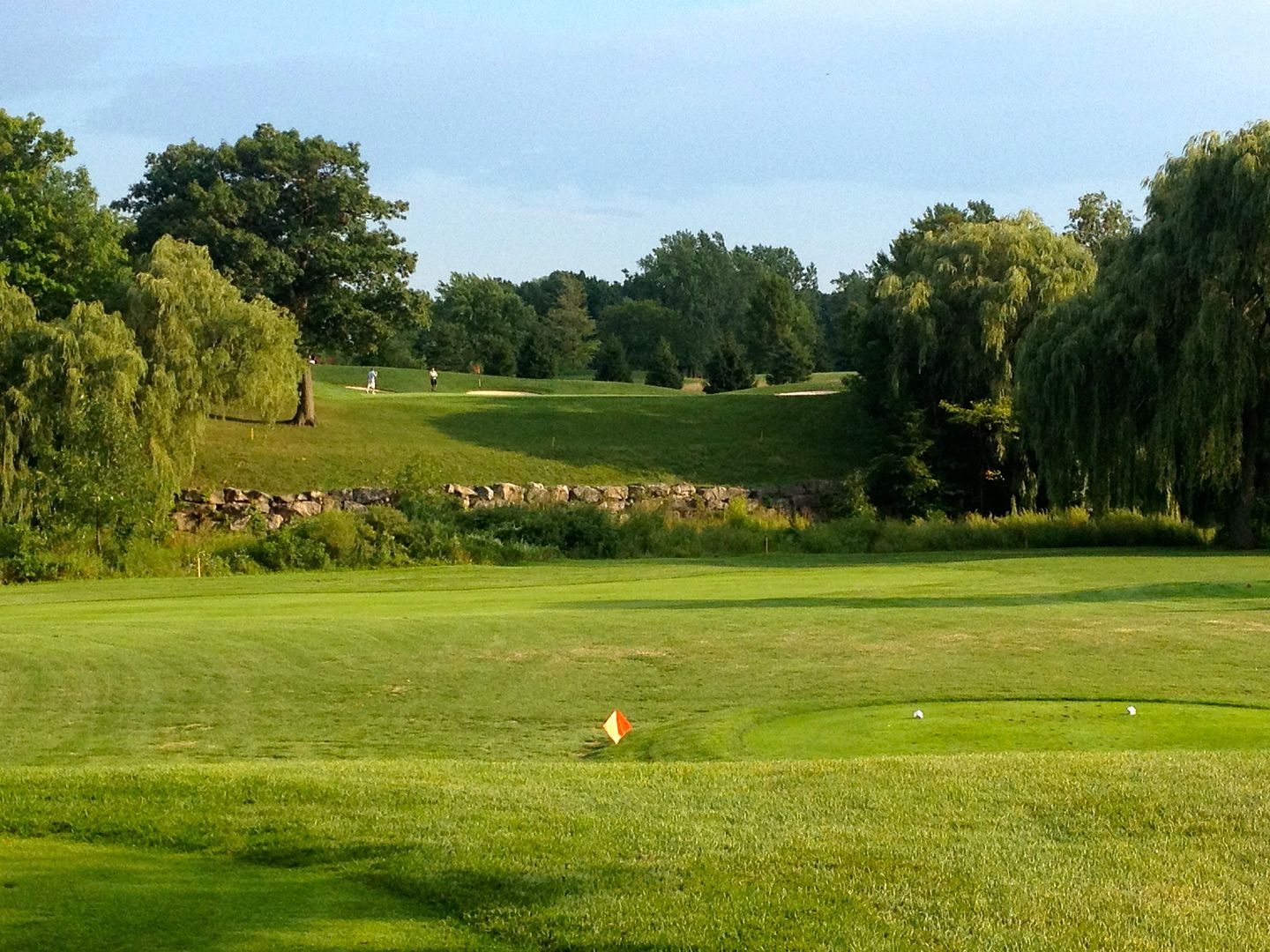 The 14th is a mostly forgettable par-5 but for the wonderful rolling terrain over which it is routed.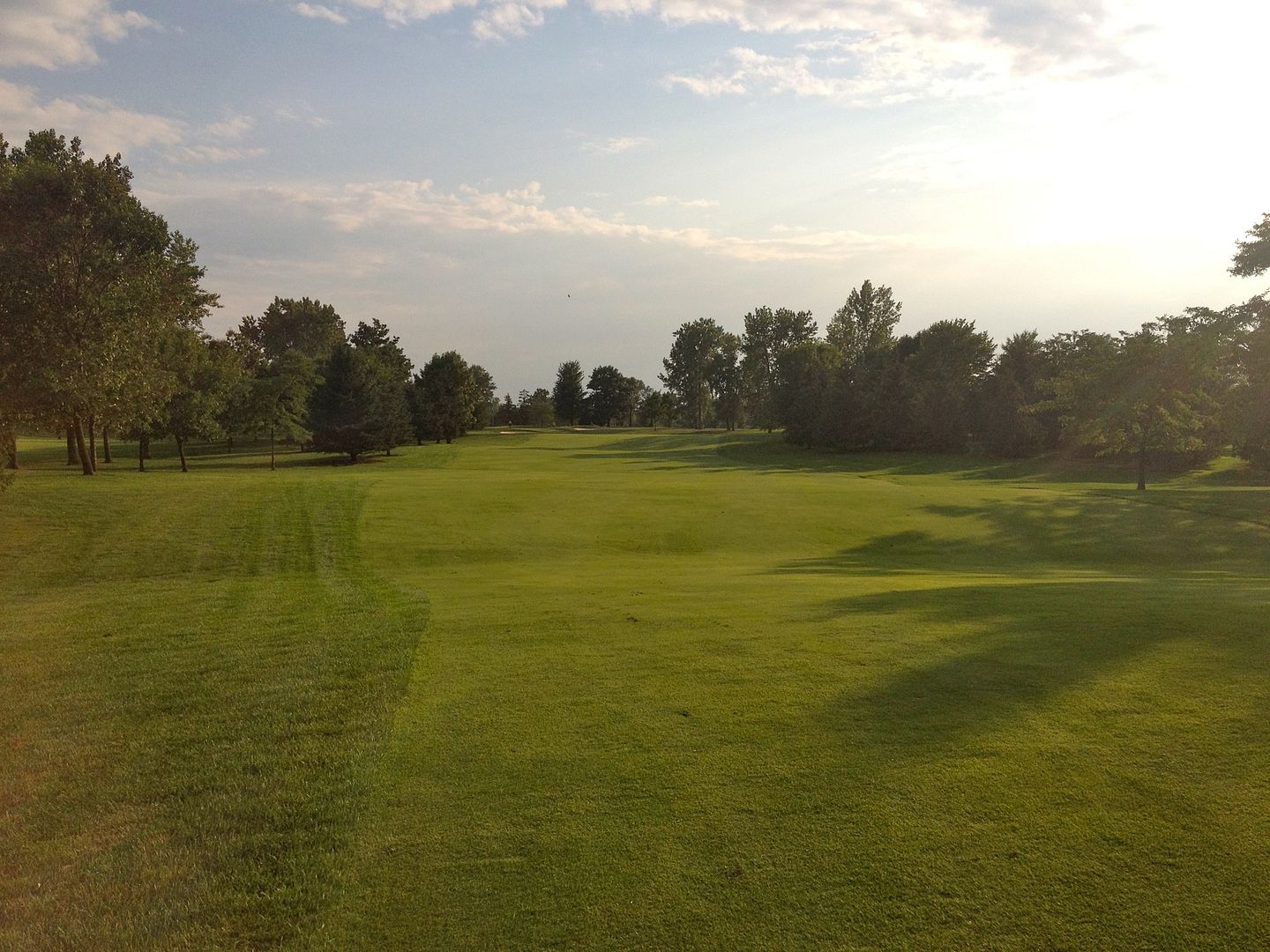 The 15th and 17th use a retention pond to protect the ideal line into the green.
If the 14th green didn't convince you, the 16th green shows Robinson's excellence in selecting his par-3 green sites.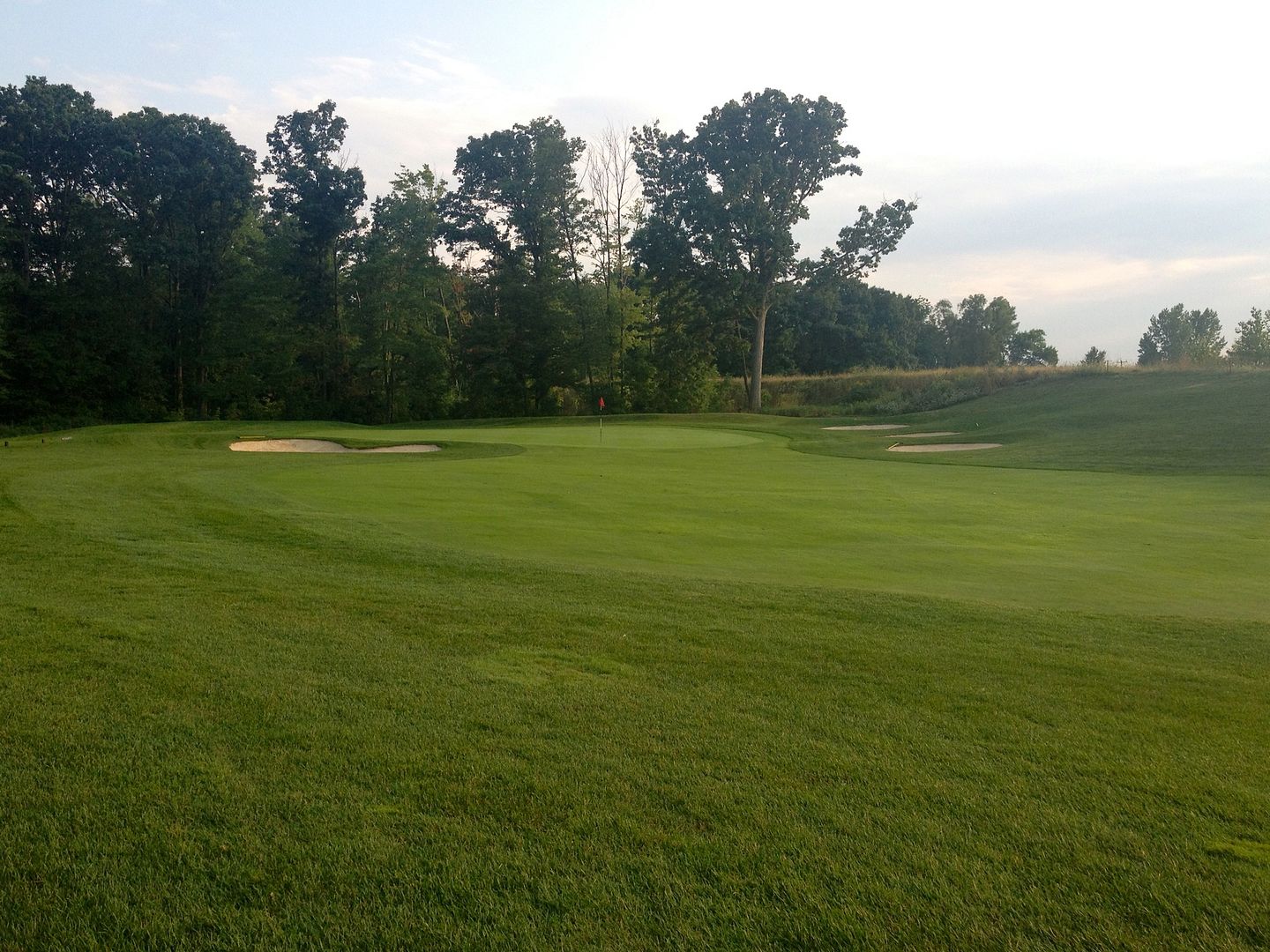 The 18th is an awkward par-5, but I suppose Robinson needed to get the golfer back to the clubhouse somehow. The terrain borders on too-severe as much of the land tilts hard toward the river. Most will be faced with a mid-iron lay-up, leaving a short approach to a semi-blind green over a creek.