Barton Hills Country Club
Ann Arbor, Michigan, United States
Architect: Donald Ross (1922), Restoration by Ron Prichard (2012)
7,063 Yards, Par-72
Rating/Slope: 74.0/128
My Quick Review: Exceptional.
I've played more than 40 of Donald Ross' courses across the United States and Canada and I'm not sure I would return to any of them over Barton Hills. Plainfield, Pinehurst No. 2, Whitinsville, Barton Hills -- to me, these four courses are a step above all other Ross courses I have seen. I'm not looking to get into a debate over my course preferences, my point is, YOU HAVE TO SEE BARTON HILLS (if possible)!!
Green at the 450 yard par-4 1st: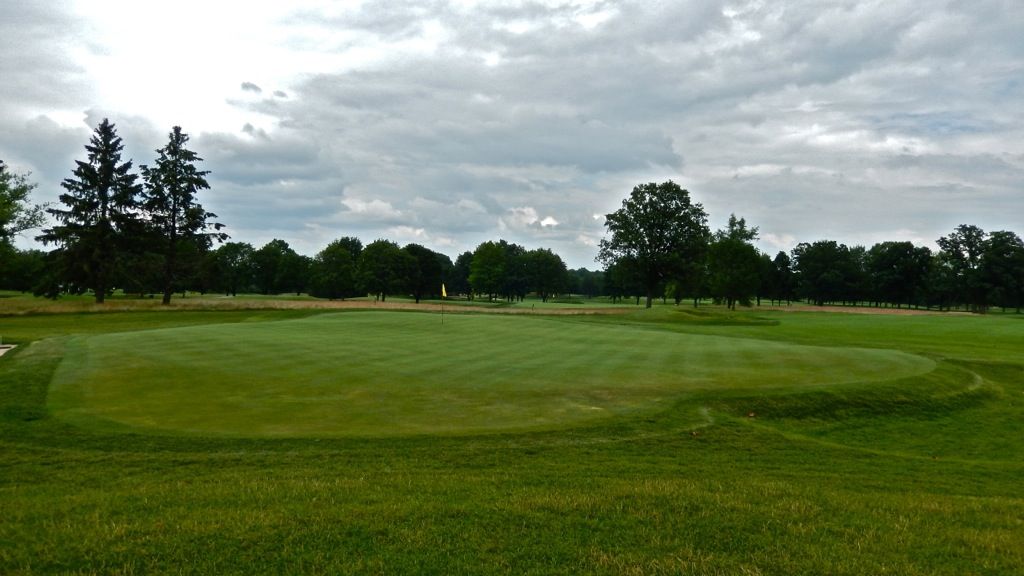 550 yard par-5 2nd from behind: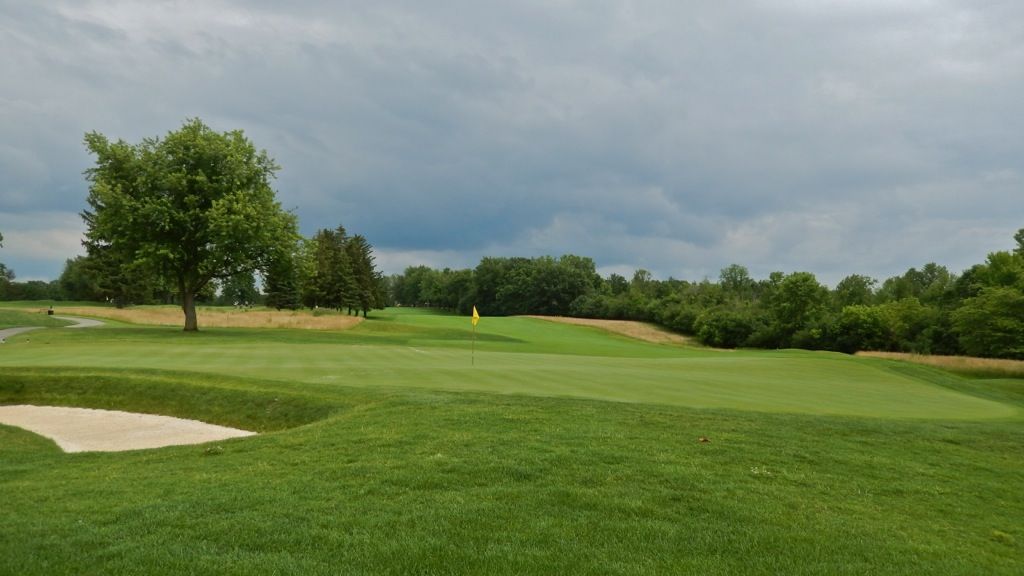 A half-pipe runs across the 3rd green: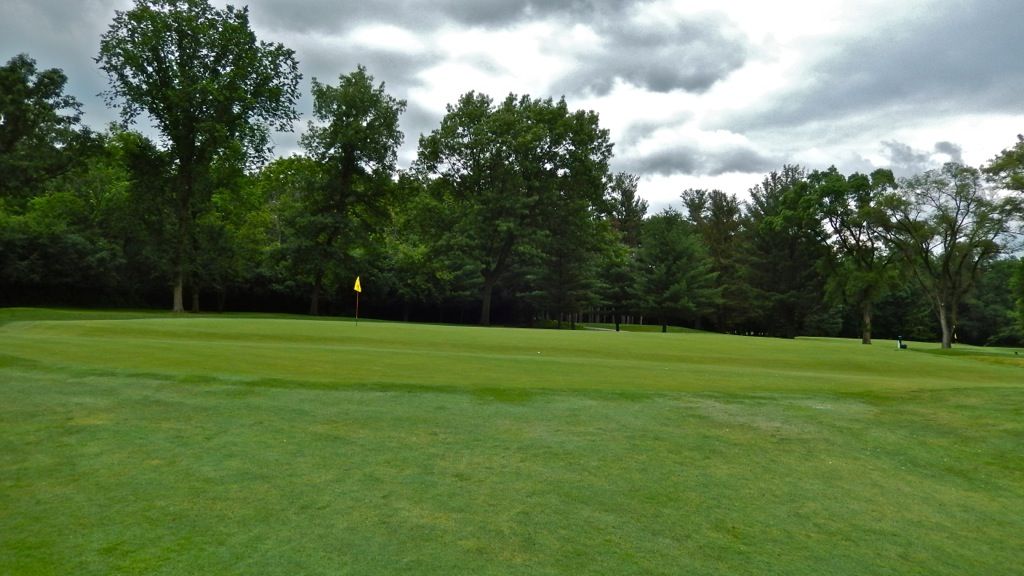 350 yard par-4 4th: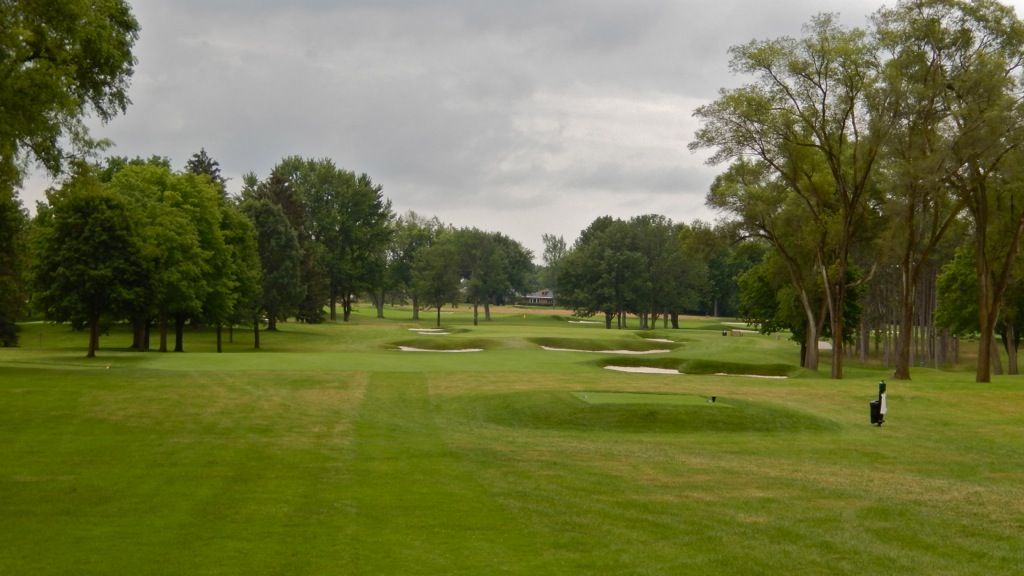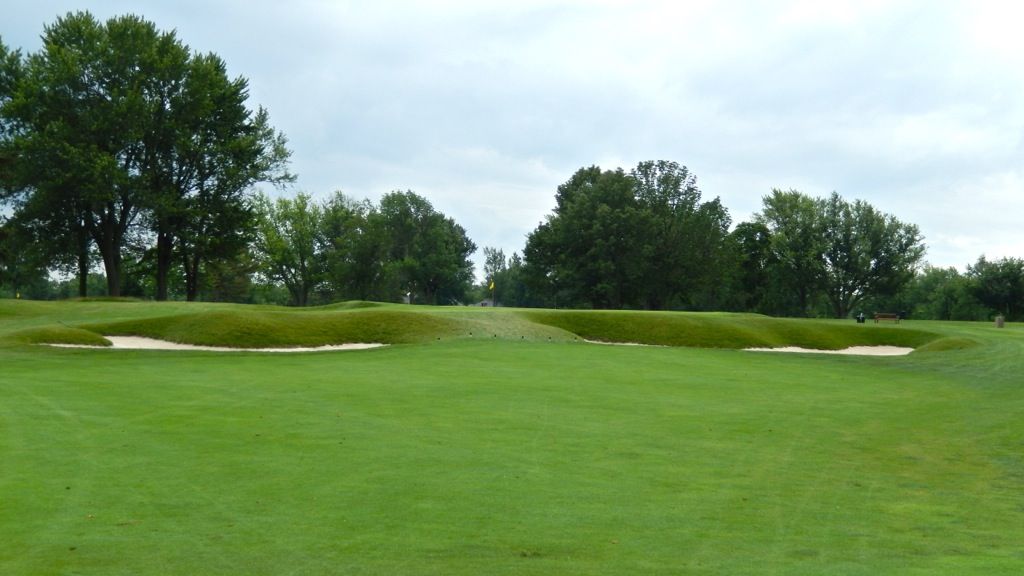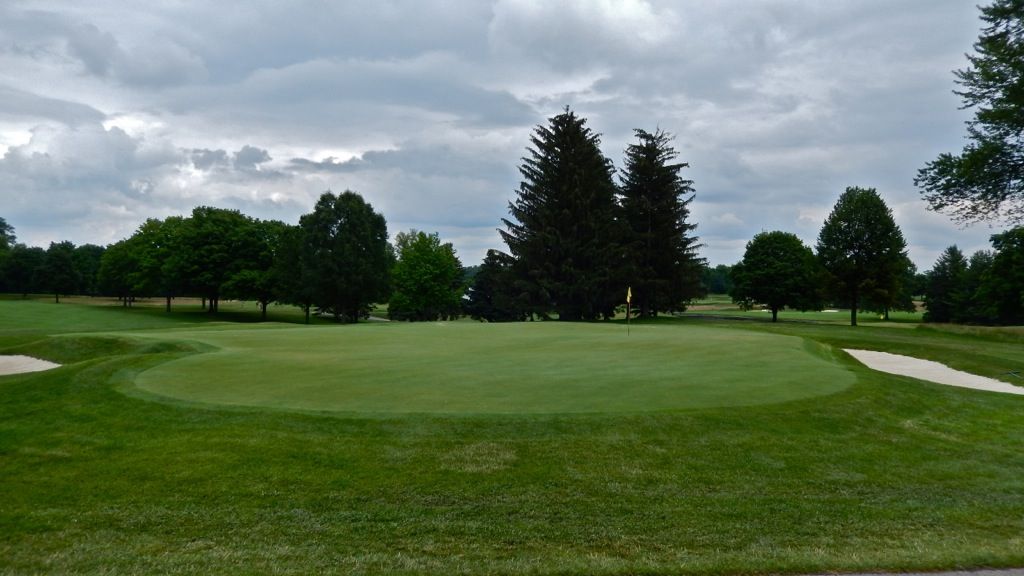 There are not many courses that have a better set of par-3s. The 180 yard 5th: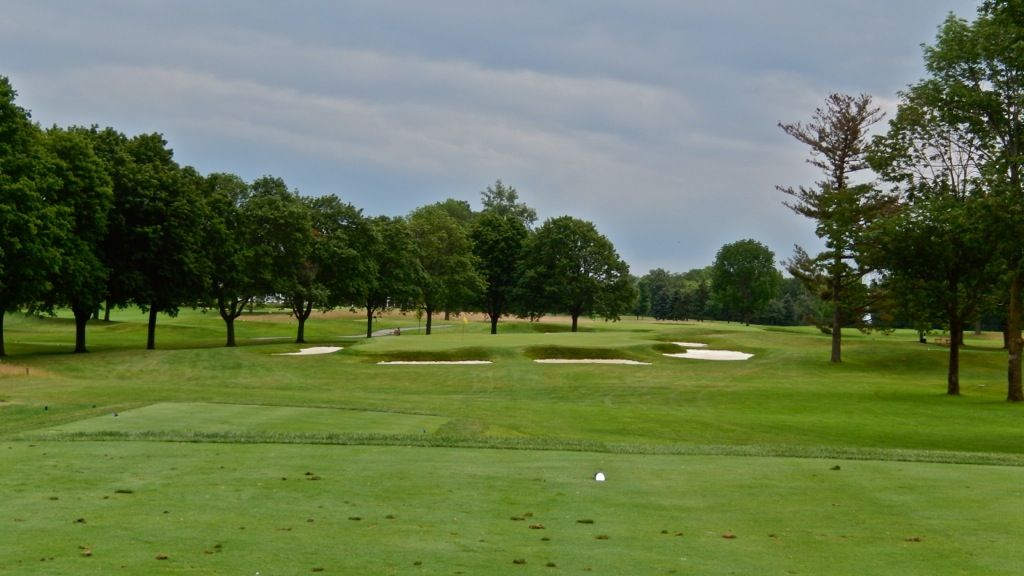 The green at the 7th looks simple from the fairway, but the scale of the undulations is surprising once the green is reached: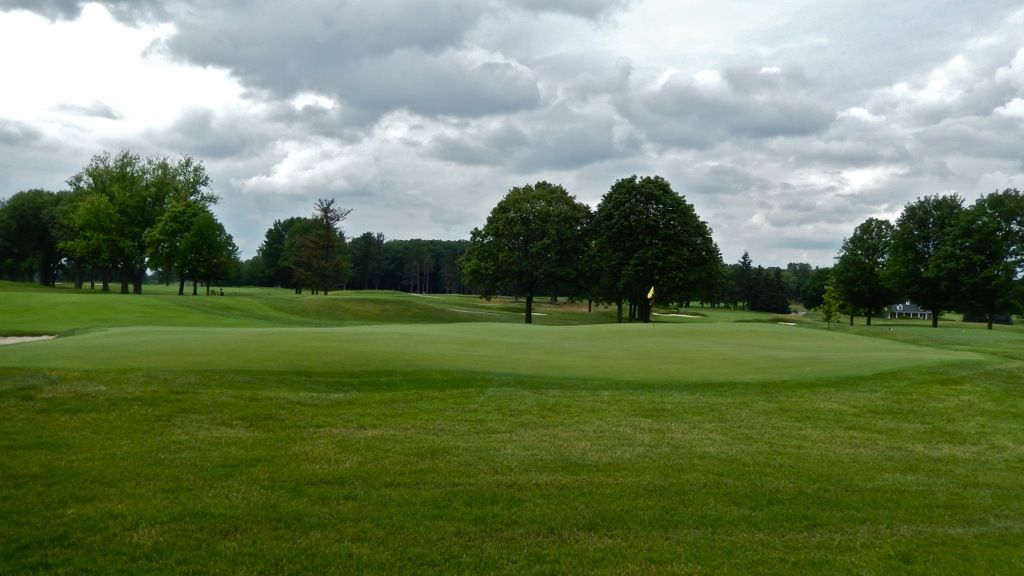 The perfect combination of challenge and fun at the 220 yard 8th. Mounding is used to penalize the short-right miss of this awesome punchbowl green.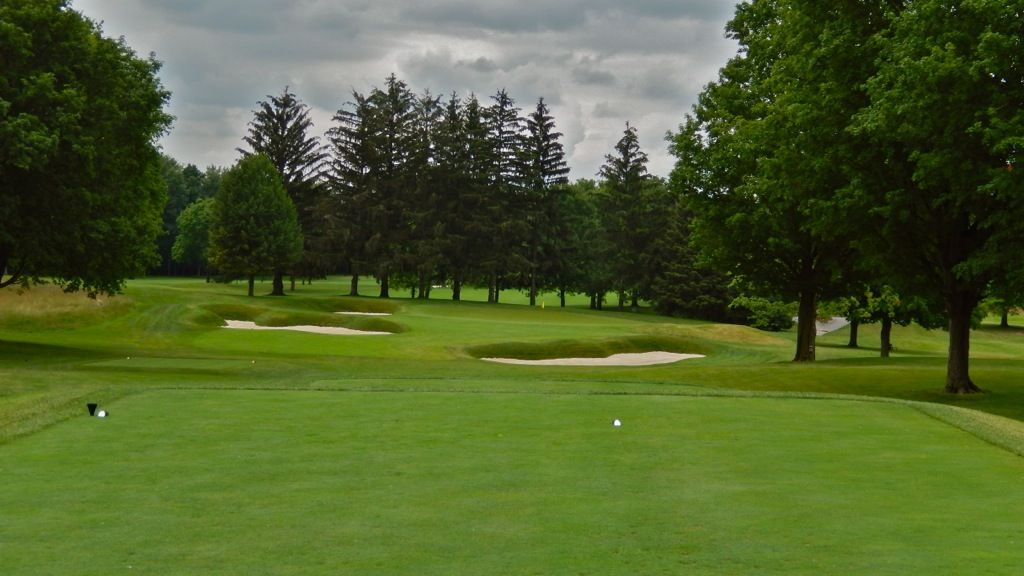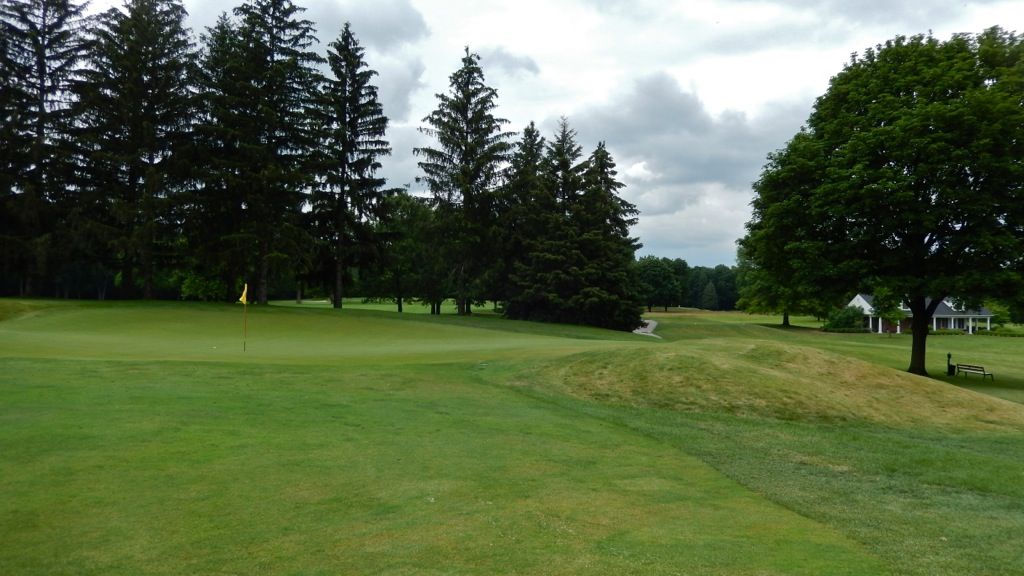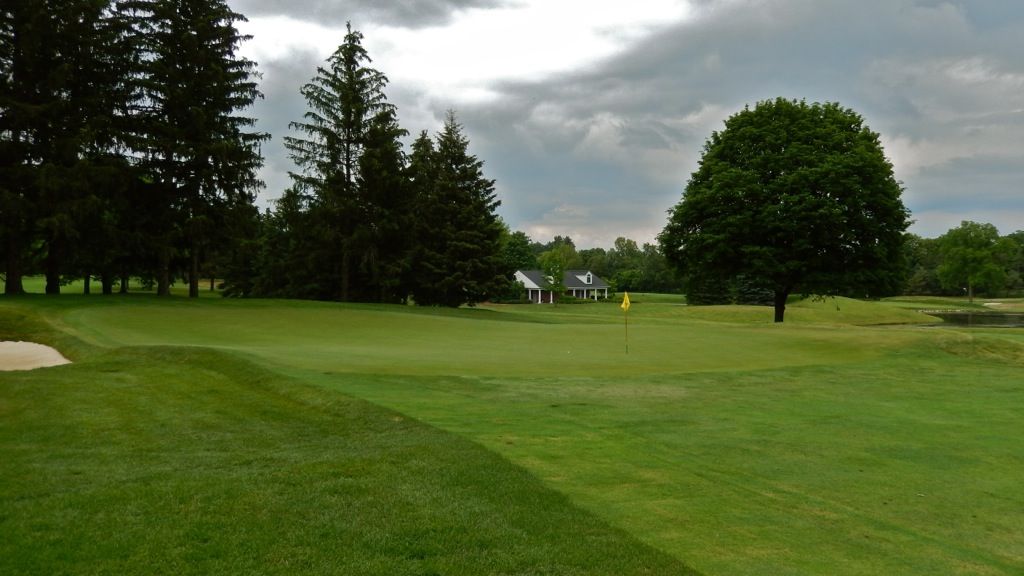 Top-hat restored in the centre of the 9th green: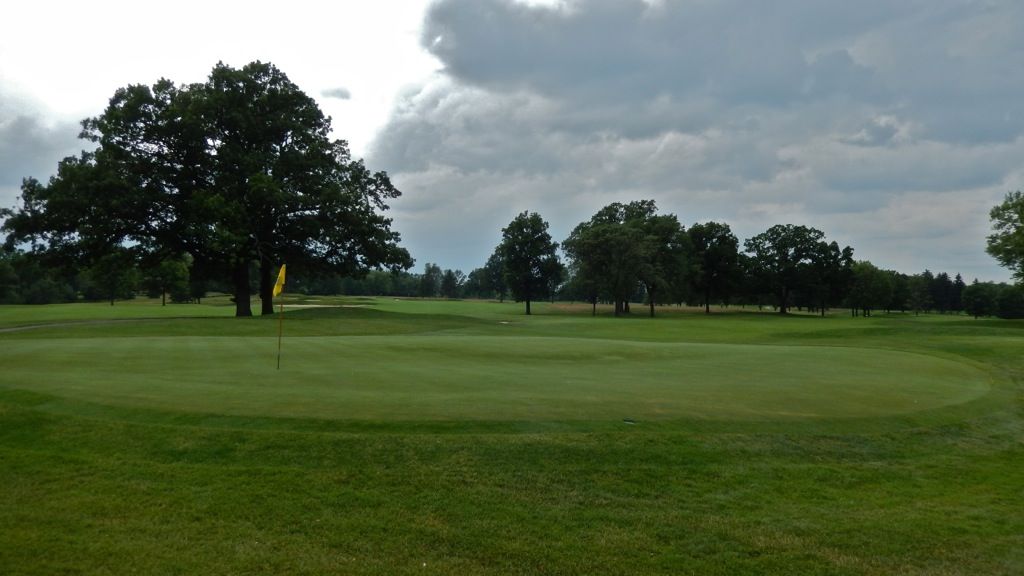 I loved the 10th hole. A 480 yard par-5 with a fairway that tilts to the left -- it's not clear from the tee as little more than the flag can be seen through a gap in the bunkering, both those hoping to reach the green in two will be far better served approaching from the right.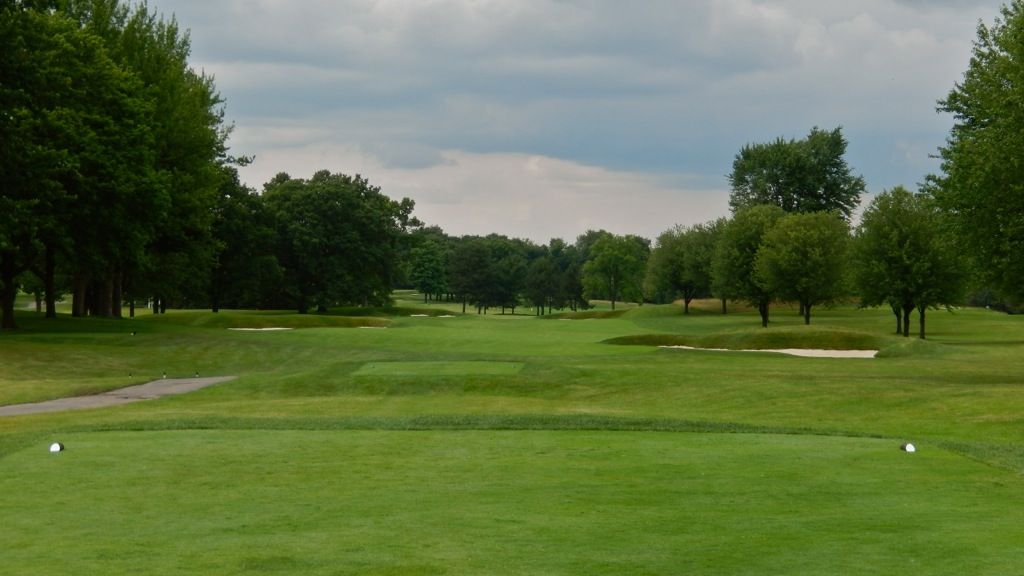 The uphill 240 yard par-3 11th has something of a Double Plateau green...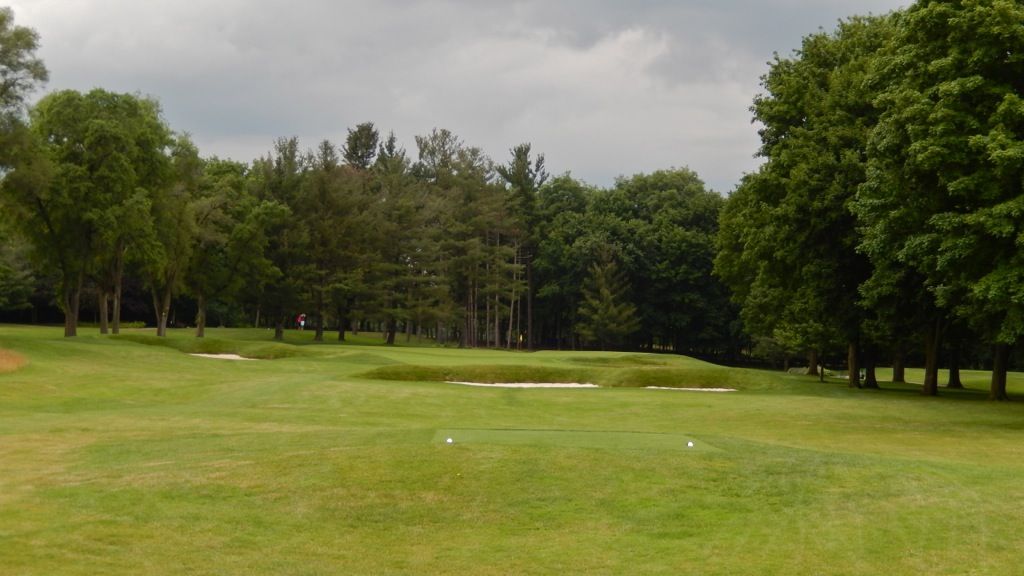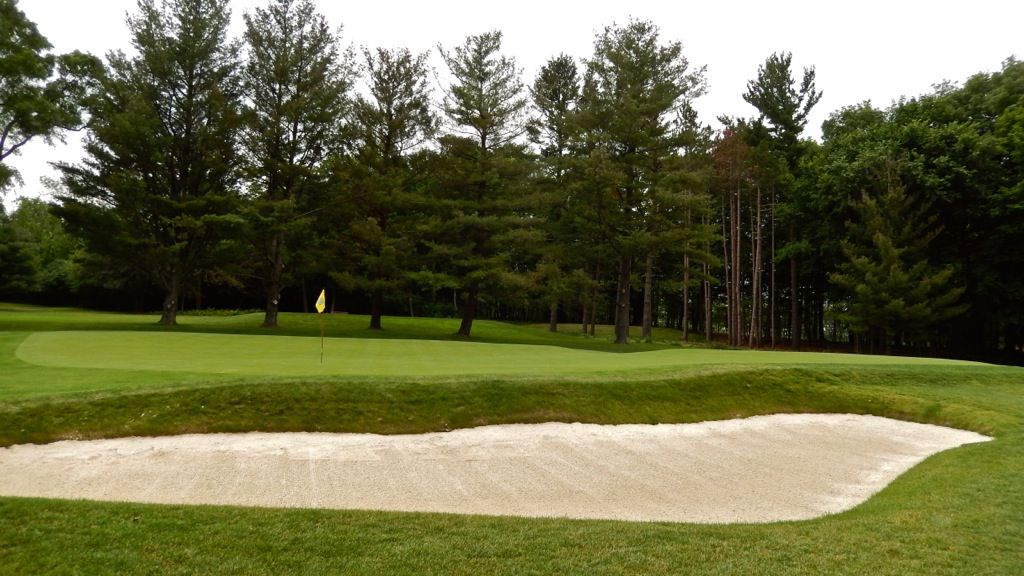 The 12th is an excellent short par-4. The golfer must choose between playing away from the lake, leaving a longer approach played over green side bunkering, or carrying the lake to leave only a wedge into the uphill green.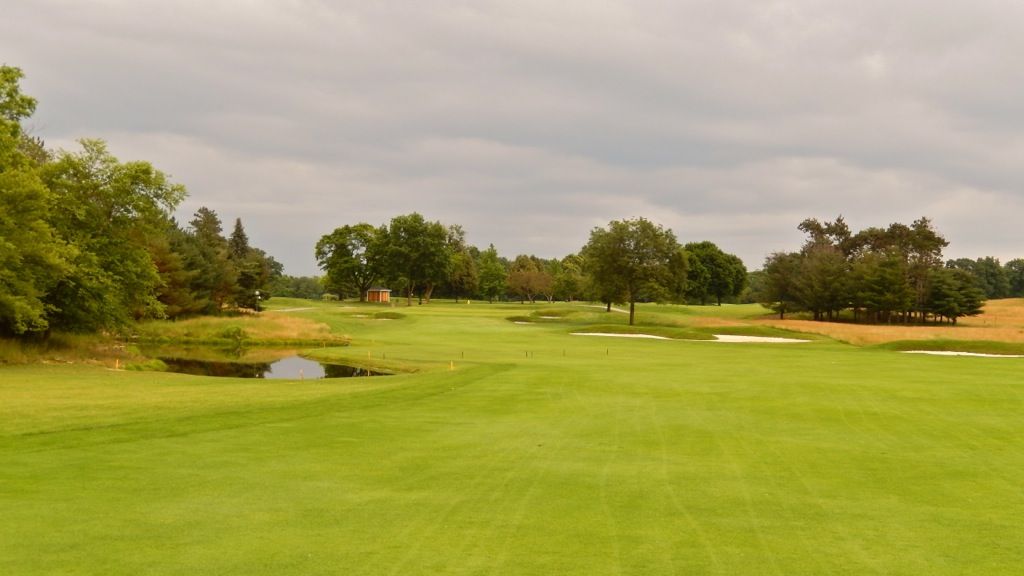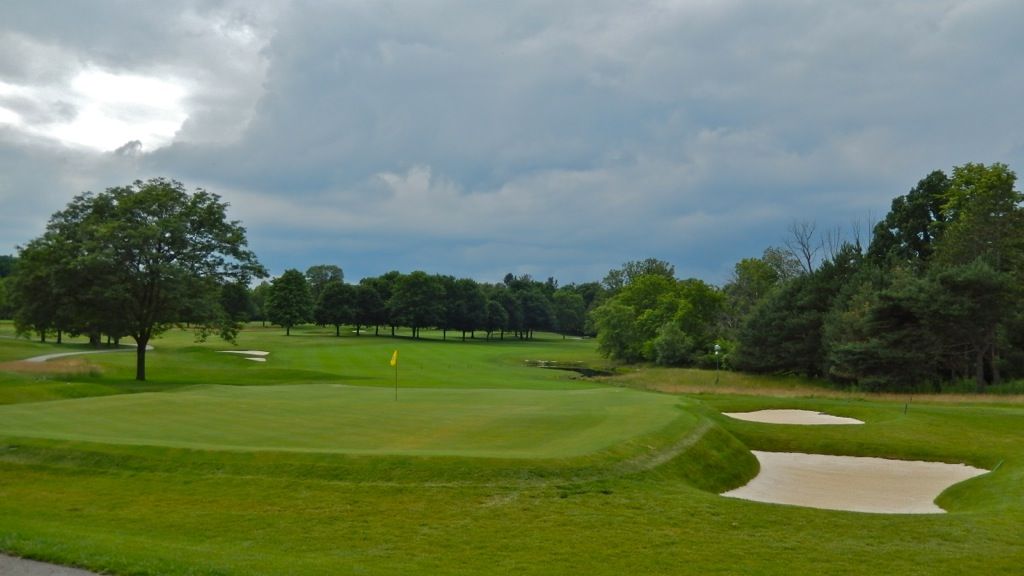 The 13th, a long and straightaway par-4, was uninspiring until the wildly countered green was reached...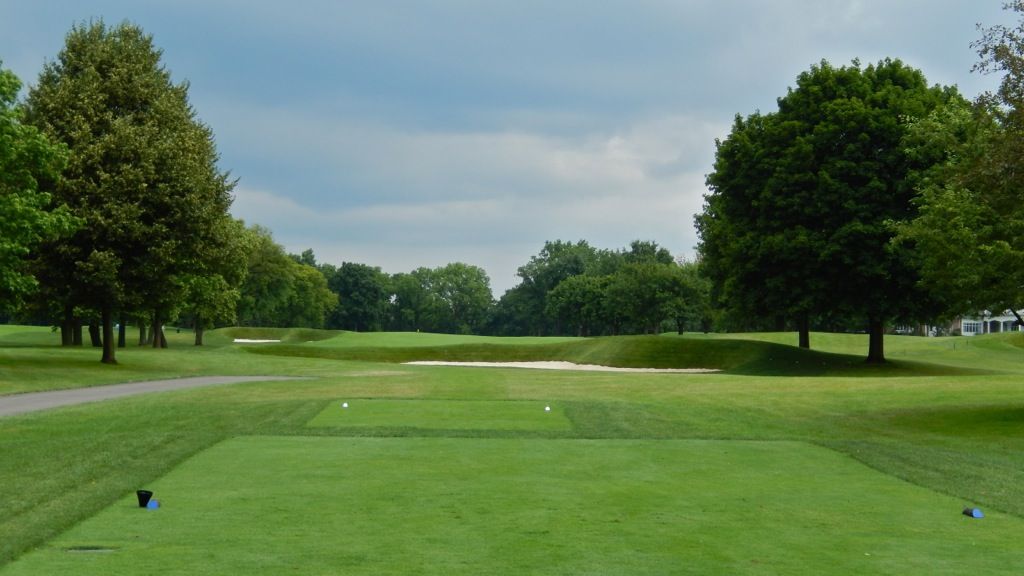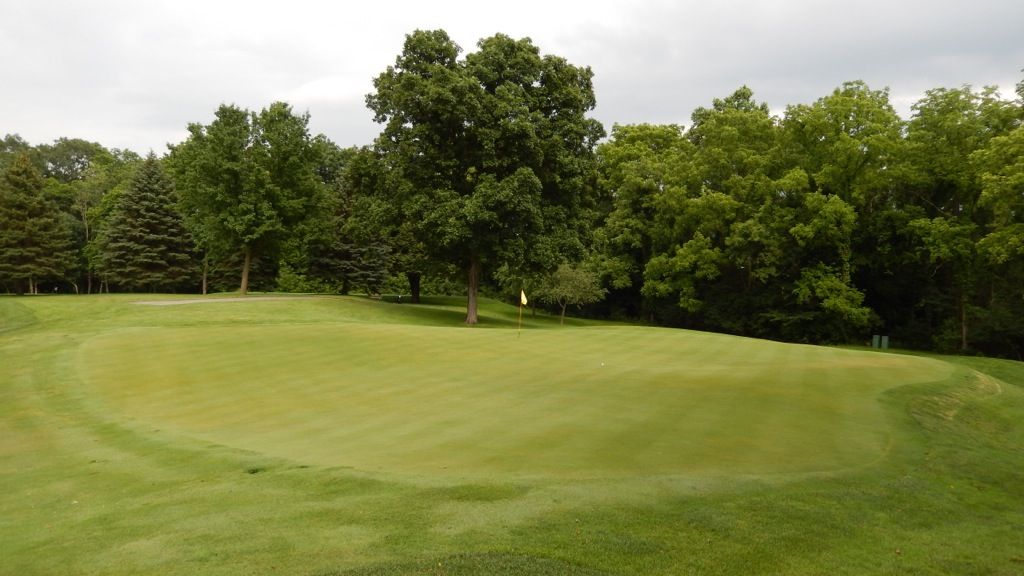 The green at the par-4 14th is a great microcosm of Barton Hill's greens -- wide in the front, but angled and narrowing in the rear, the greens offer tremendous in pin locations and can make the golf course remarkably difficult.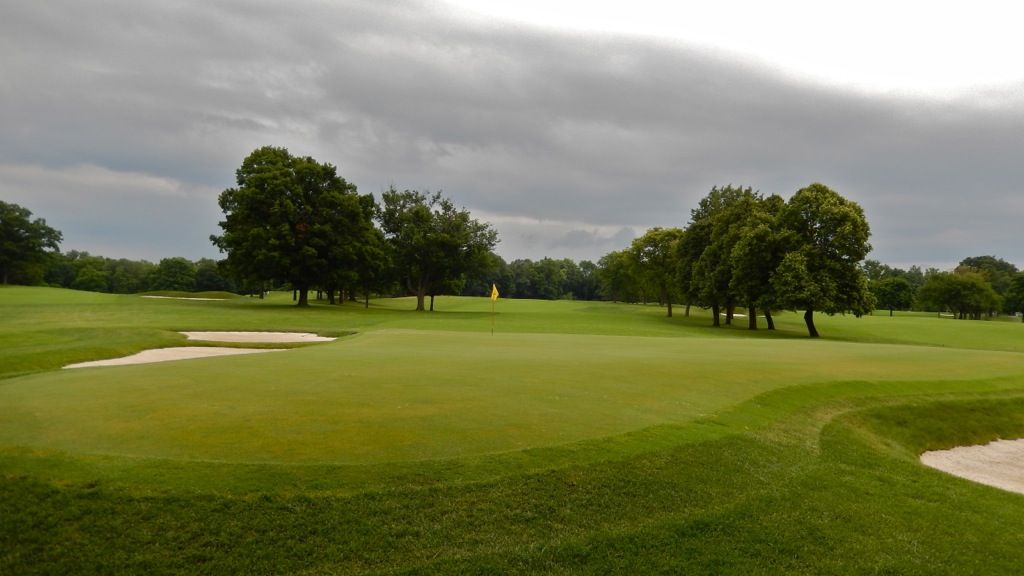 The stretch of holes from 15-17 is laid out over the most severe land. Somewhat reminiscent of Sleepy Hollow's 5th hole, the 15th at Barton Hills appears simple from the tee, but will create many 'wow' reactions once in the fairway.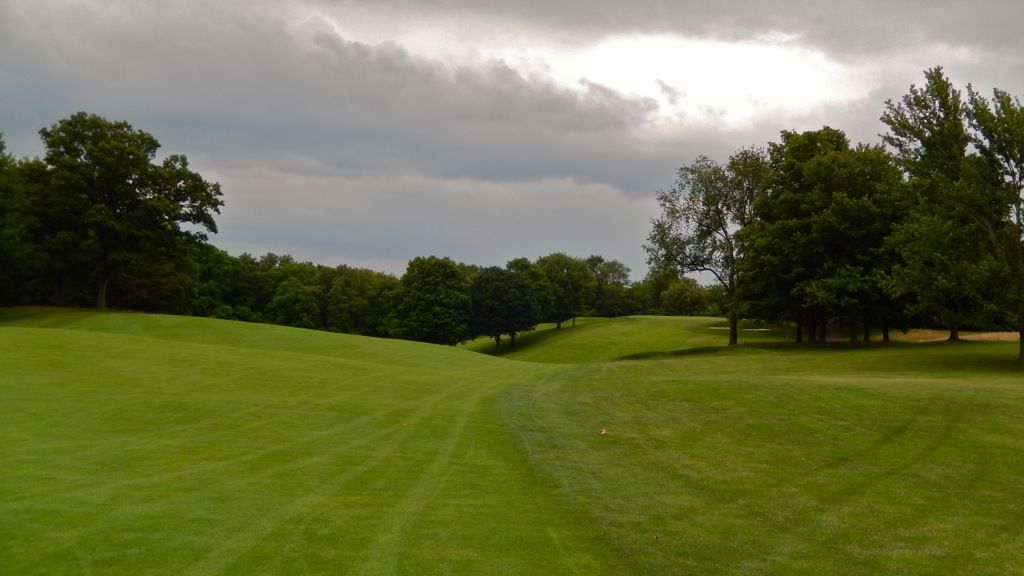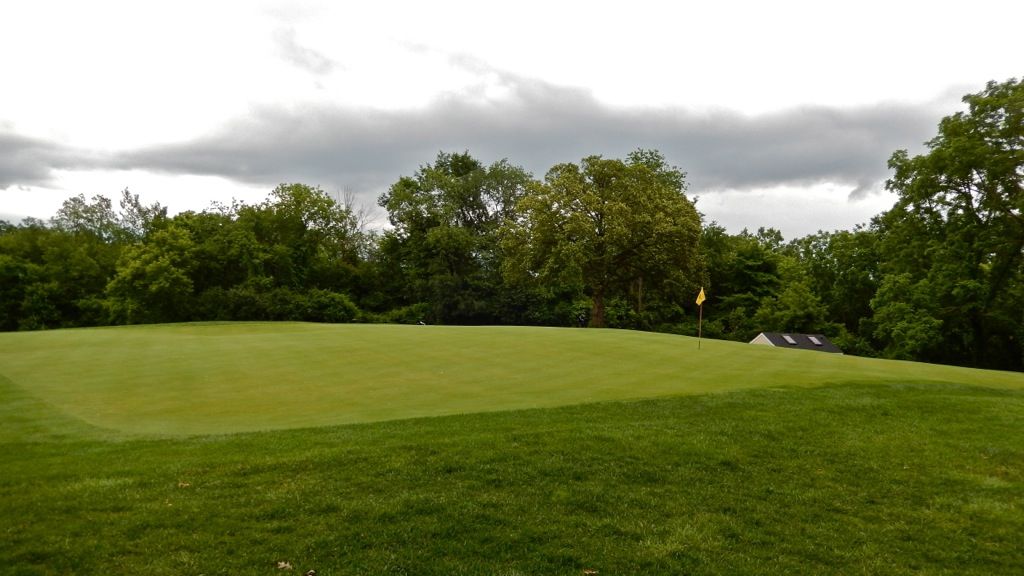 The 16th, at over 200 yards, must be a controversial hole. The deep bunkering and severe nature of the land short of the green, offer little opportunity for the punter to miss..
The final par-5 is another reachable one, where the long hitter is generously rewarded as his tee shot can carry the sloping land and crest a hill...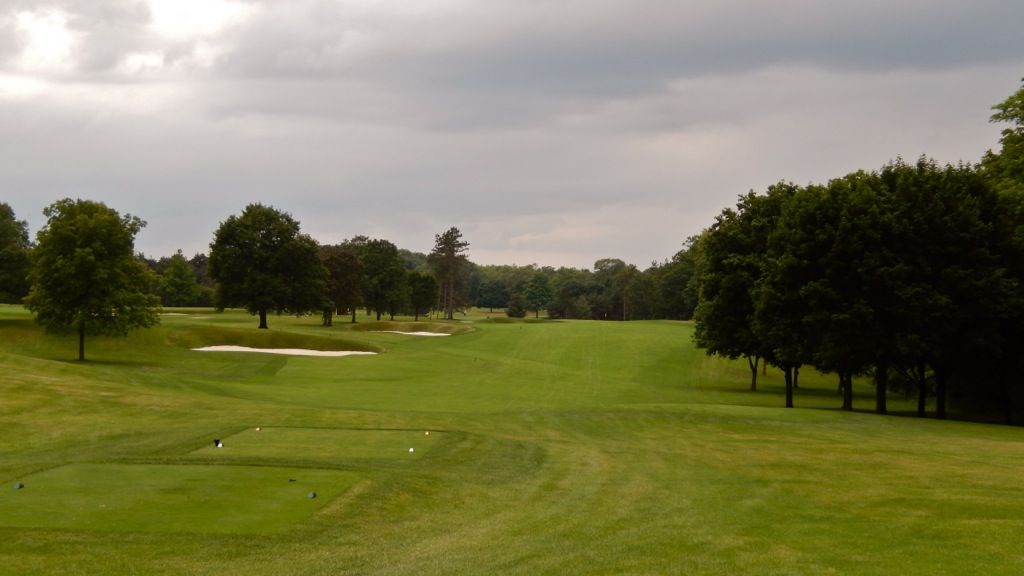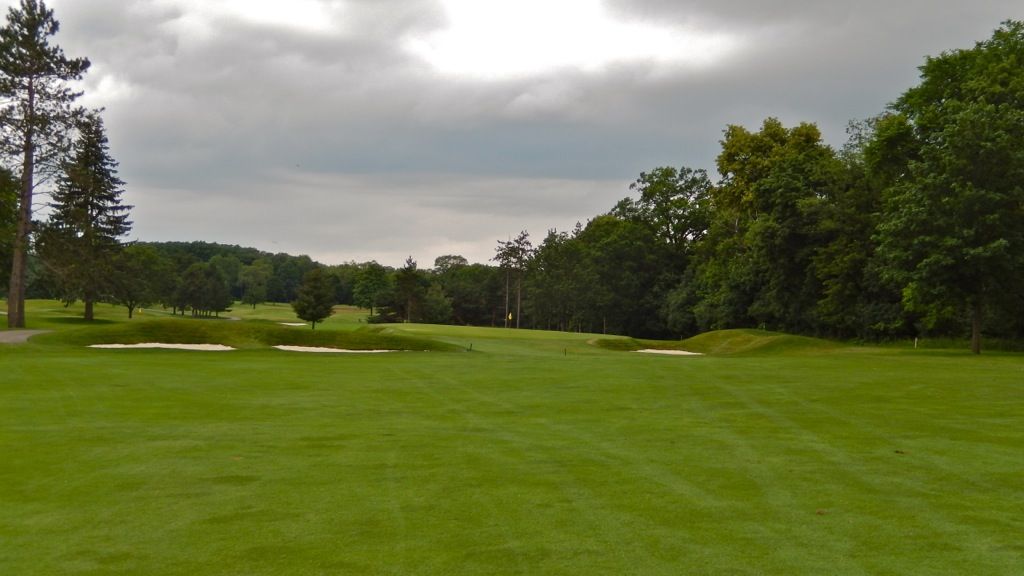 At the 18th deceptive bunkering plays with the golfer's mind from the tee and on the approach.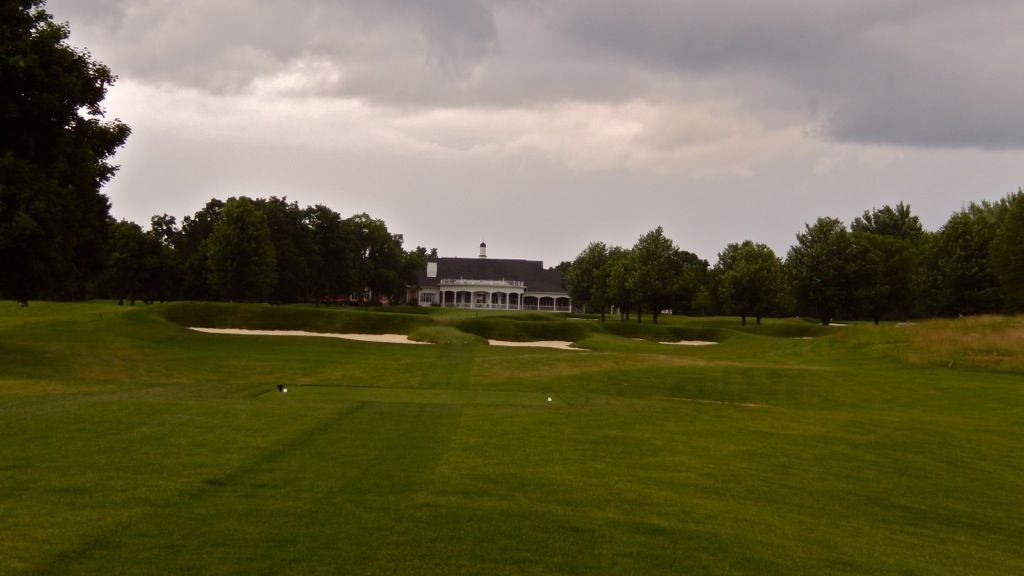 These bunkers well short of the green make the approach appear far more difficult than it plays, and hide the depth of this massive green: