Dragon's Fire Golf Club
Hamilton, Ontario, Canada
Architect: Bo Danoff
7,202 Yards, Par-72
Rating/Slope: 73.0/131
My Quick Review: Despite a two thumbs down customer service experience, the golf course is good enough to warrant a return visit.
As much as I hated the experience, I actually enjoyed the course. Designed by the largely unknown Bo Danoff, the golf course is certainly strategic from the tee.
The golf course starts with a 330 yard par-4 that offers some blindness from the tee, an angled green and a rear portion of the green that slopes away from the line of play -- a clear sign that Dragon's Fire may be outside the box, at lease compared to many of the CCFAD designs.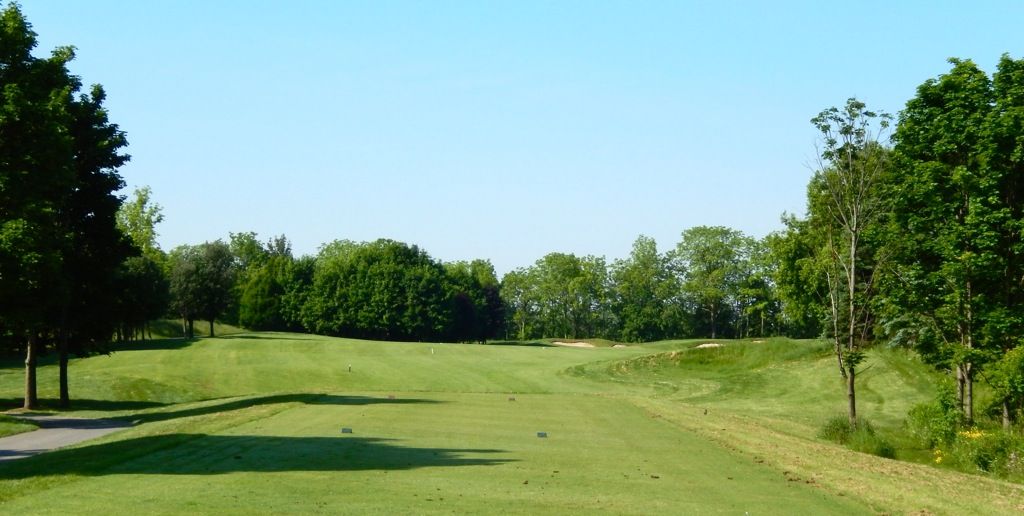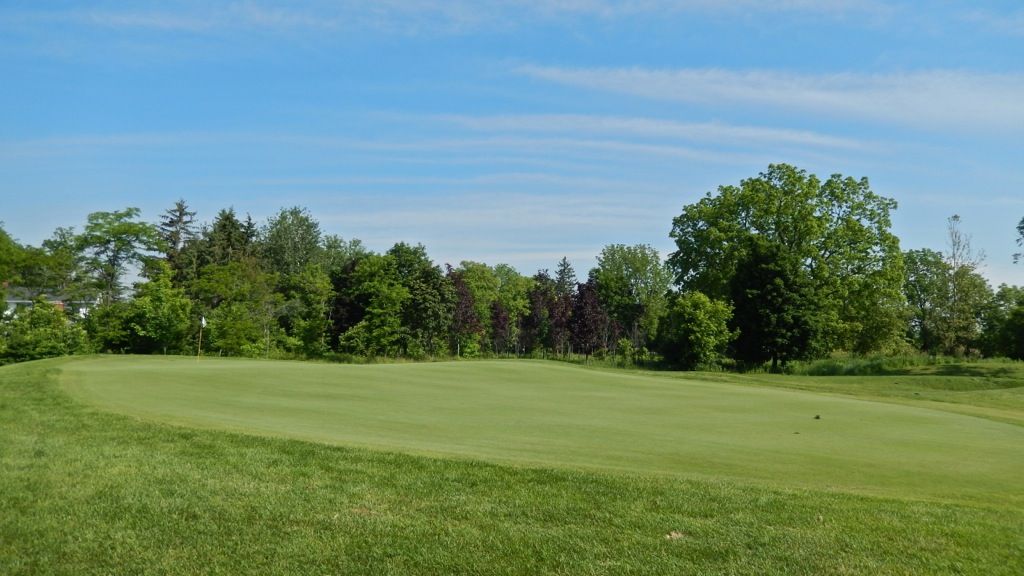 At the third carry bunkers protect the ideal line into the green, though a shortage of fairway width makes a bailed out tee shot a little more than a half shot penalty.
I was a big fan of the stretch from holes 6 through 8 as Danoff used well-placed bunkering from the tee (and in the lay-up areas on the par-5s) to protect the ideal angle for the next shot -- perhaps a tad repetitive, but strategic design is never boring.
The tee shot at the 430 yard 6th: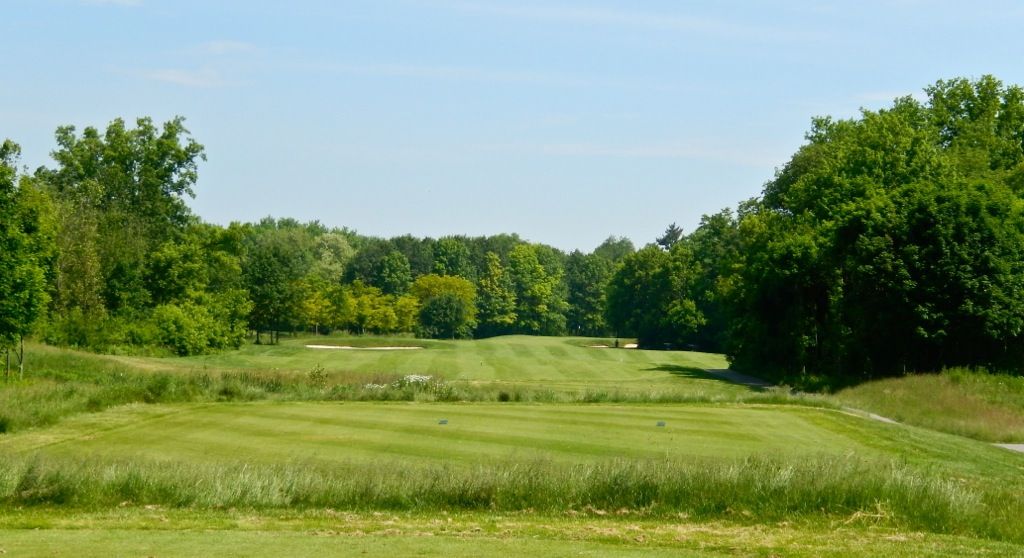 The 50-yard deep, three-tiered green at the par-5 7th: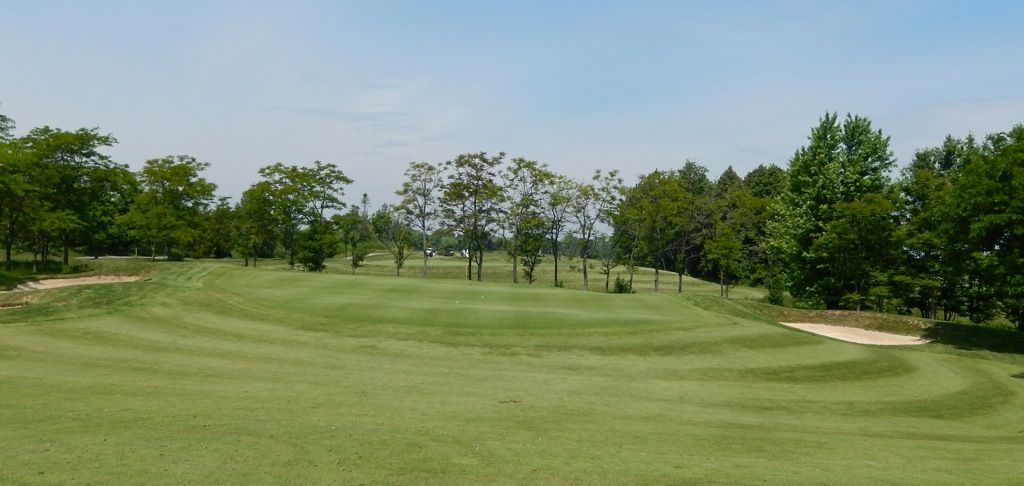 I don't know that any of the five par-3s at Dragons Fire are great holes, but the 210 yard 12th was my favourite with its sharply back-to-front sloping green:
At the 13th, an uphill(!) par-5 measuring 633 yards, the importance of challenging the bunkers on the tee and lay-up shots is paramount as doing so successfully will leave a shot that need to carry a hazard.
Almost a carbon copy of the par-3 9th, the 17th requires an all-carry tee shot over water: