Cataraqui Golf Club
Kingston, Ontario, Canada
Architect: Stanley Thompson
6,544 Yards, Par-70
Rating/Slope: 71.4/128
My Quick Review: Somehow forgotten, Cataraqui is a fantastic members course that can be enjoyed over and over
The 2nd is a fantastic 210 yard par-3, with a severe two-tiered green and bold green site tucked into a ridge: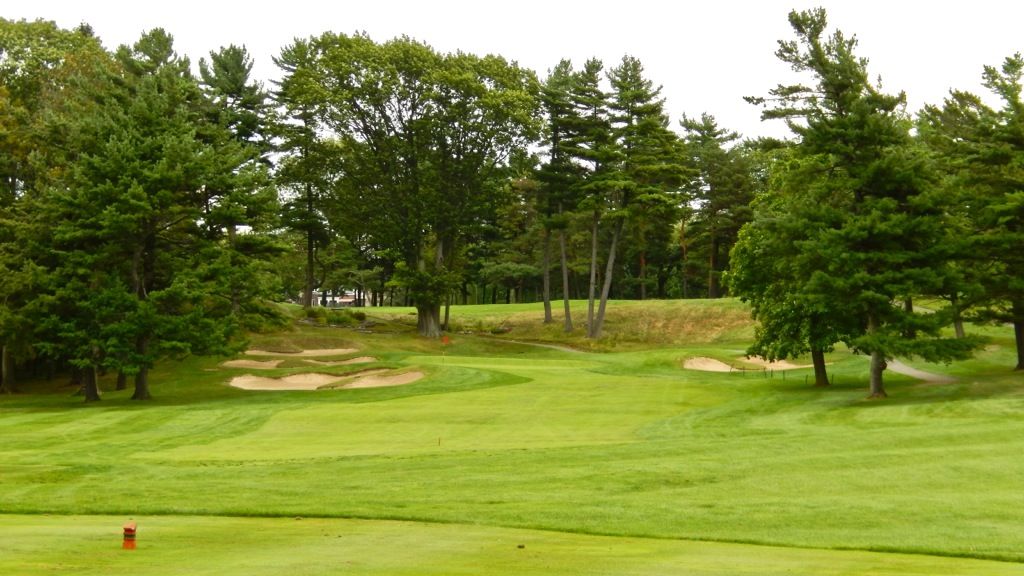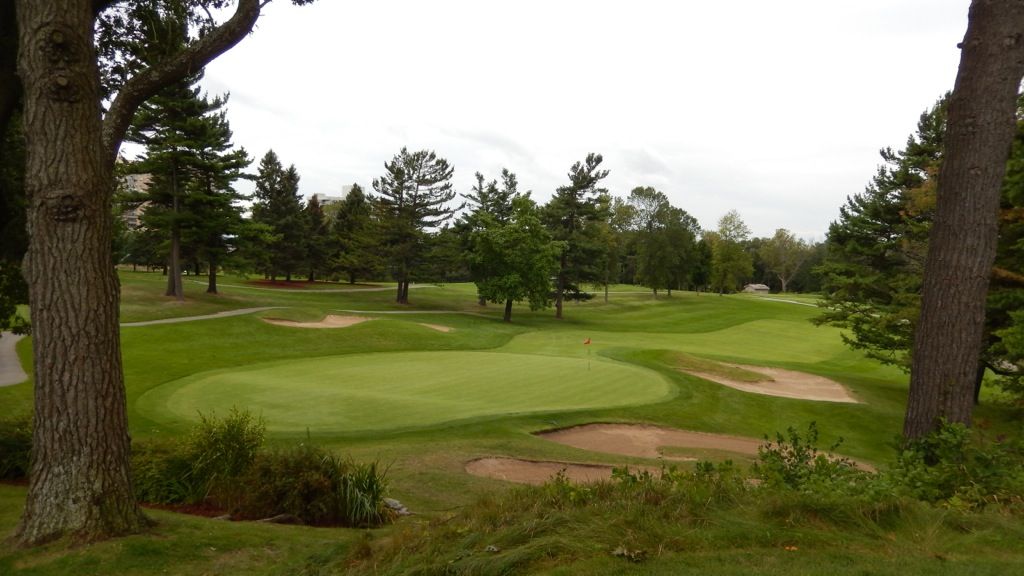 The 3rd is a 430 yard par-4. An awkward tee shot gives way to a difficult, semi-blind approach to another clever green site -- this one set against a ridge beyond a small rock-outcropping to the right: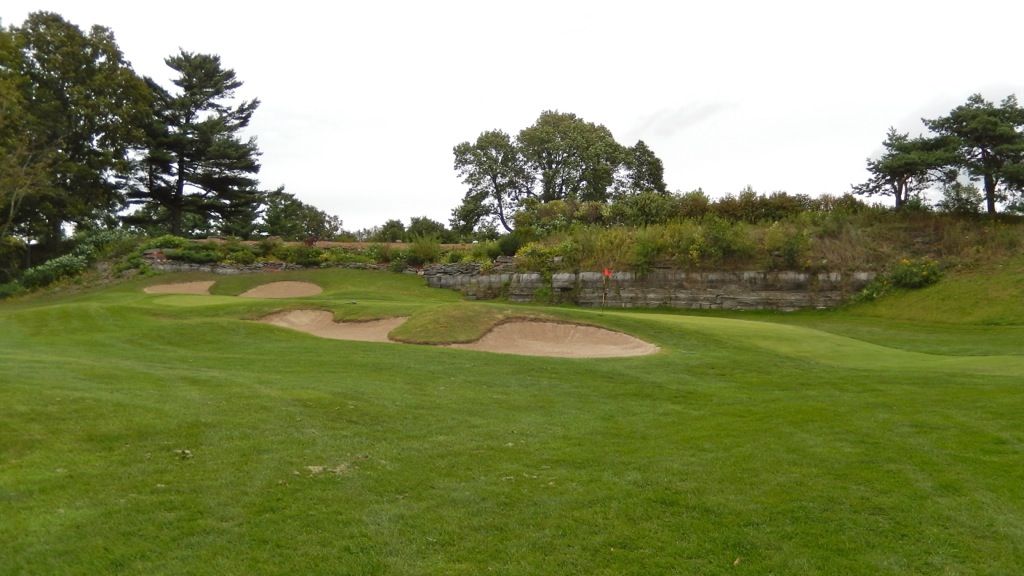 The 4th is a short par-5, but par is protected by the most severe green on the course:
Some nice terrain on the 420 yard 10th and a fascinating green with a small raised front-portion: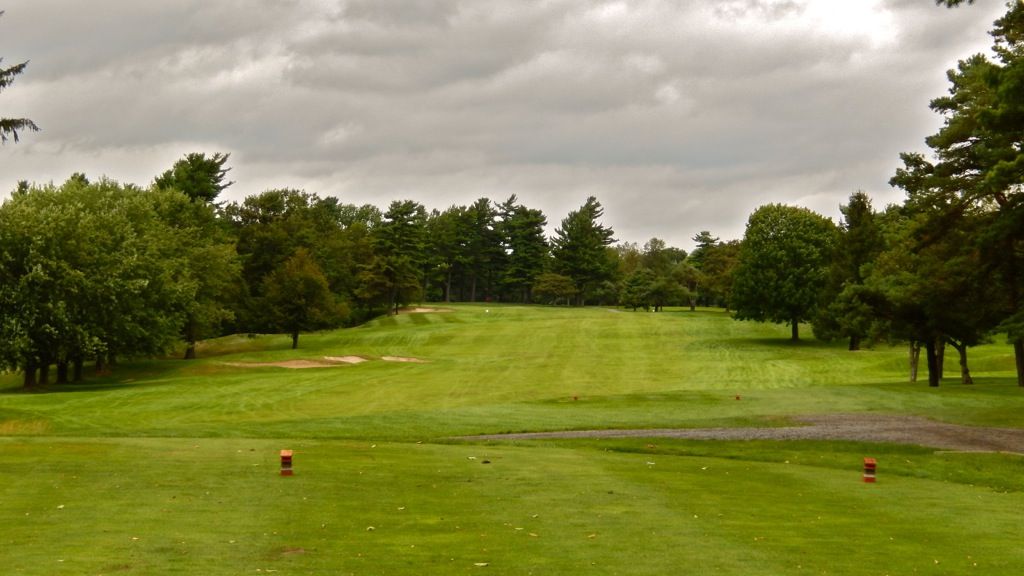 The 11th plays alongside (and this time above) the same ridge as the 3rd and 4th holes. The approach is played to a back-to-front tilted green with 'typical' Thompson greenside bunkering and mounding:
The 12th is a 180 yard drop-shot par-3 where the tilt of a severely canted green is hidden by the even more severe tilt of the surrounding mounding.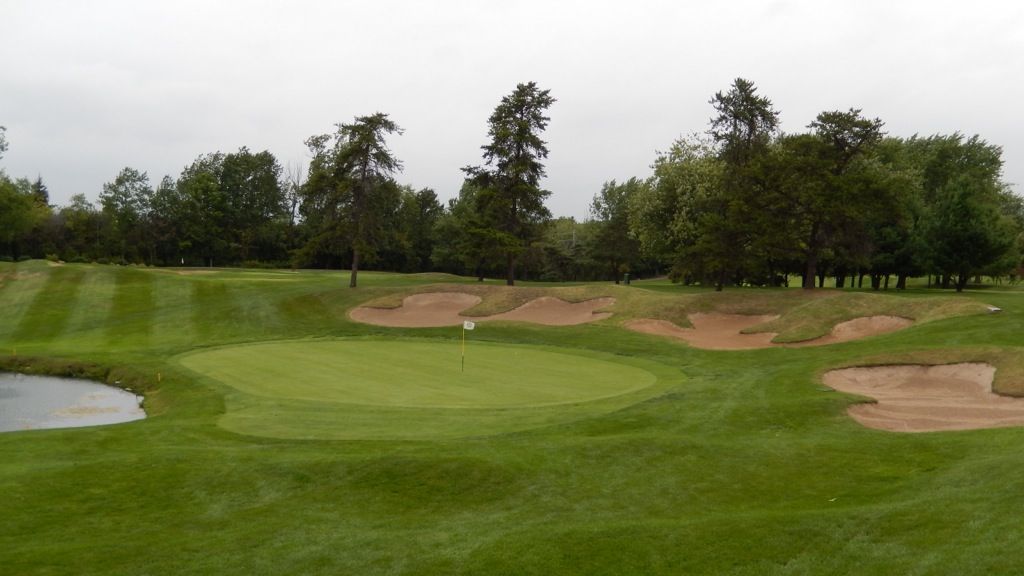 The 14th plays along a boundary to the right. The drop-down putting surface is hidden on the approach:
Did you think the 2nd would be the most difficult par-3 on the course? On most courses it would be, but the 211 yard, uphill, 15th is unforgiving.
The 16th is a straightforward par-5, reachable in two for some, but some interest is created near the green by this flamboyant bunkering:
The 18th is anything but typical. A blind tee shot gives way to this WOW moment, as the shaping on the approach and the greensite is one of the
most unique I've seen/