The Country Club (East)
Woodbridge, Ontario, Canada
Architect: Howard Watson
6,514 Yards, Par-71
Rating/Slope: 71.7/130
My Quick Review: Boldly routed in spots, but overall too much back and forth; The Country Club has a lot to like but it's not great.
The Country Club was once the Toronto Board of Trade GC, a fairly private golf course home to mostly corporate types. In 2008-ish, with the downturn in the economy, the 45 hole complex was purchased by Clublink Corporation. Clublink owns 20 or so private courses in Ontario (and a couple of public ones, including Glen Abbey) and offers reciprocal access to all of its courses to its members.
Howard Watson was an apprentice of Stanley Thompson and it seems was reasonably prominent in Ontario and Quebec in the 1950s and 1960s.
TCC is an interesting golf course, which shows a unique combination of Thompson's influence and the 1960s era of penal design. As is typical of golf courses of that era, the greens are large, simply shaped, and with interest created by a single large contour rather than subtle movement or slope. That is not to say the greens are a weakness -- they are actually quite fun and depending on how the pin is placed in relation to the large slope, can be difficult as well.
See, for example, the 2nd green with a ridge that splits the green front and back: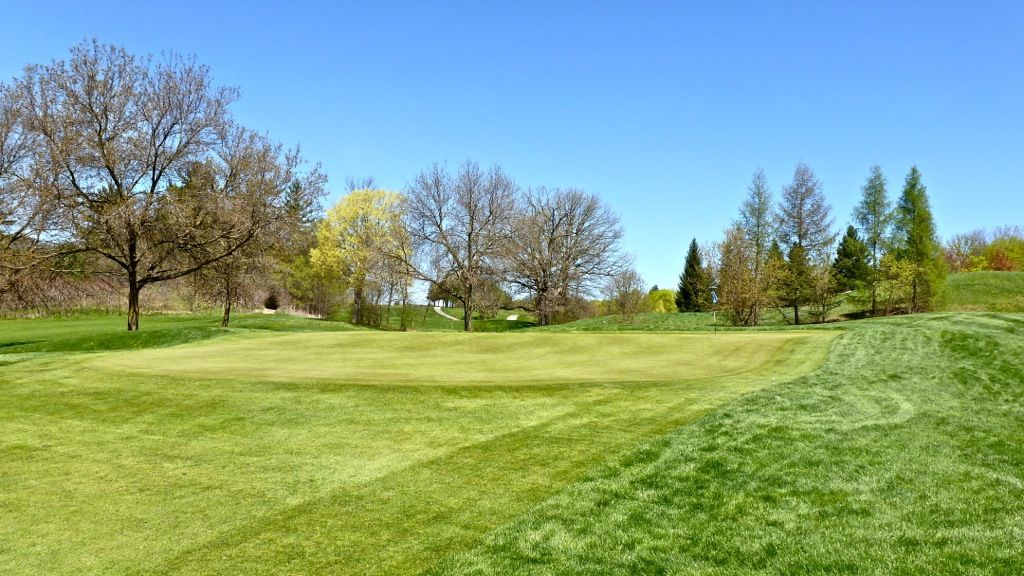 Or the 4th green with a similar ridge: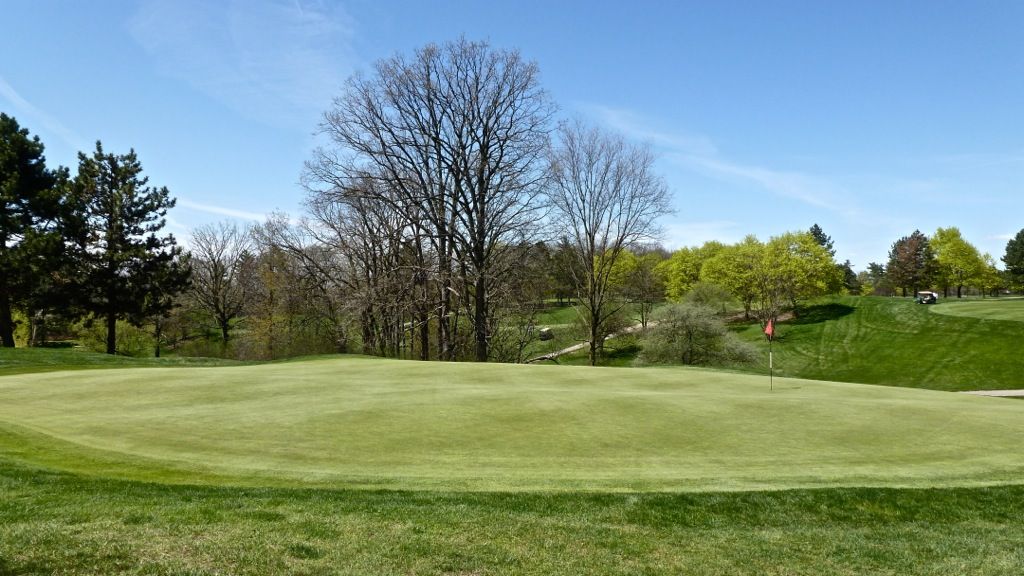 The 6th green has a bowl in the back-right: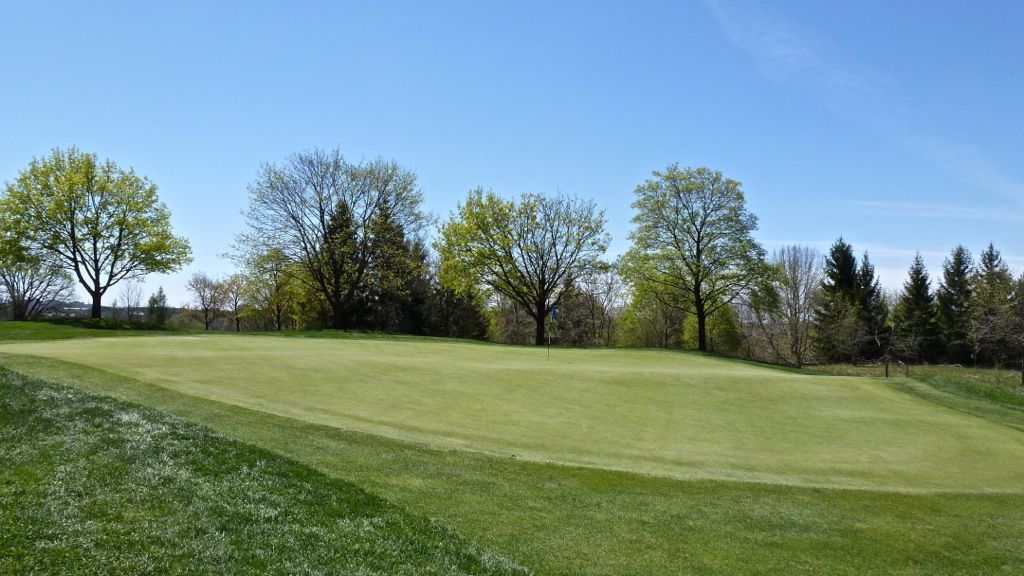 And the 7th has a bowl in the centre-right: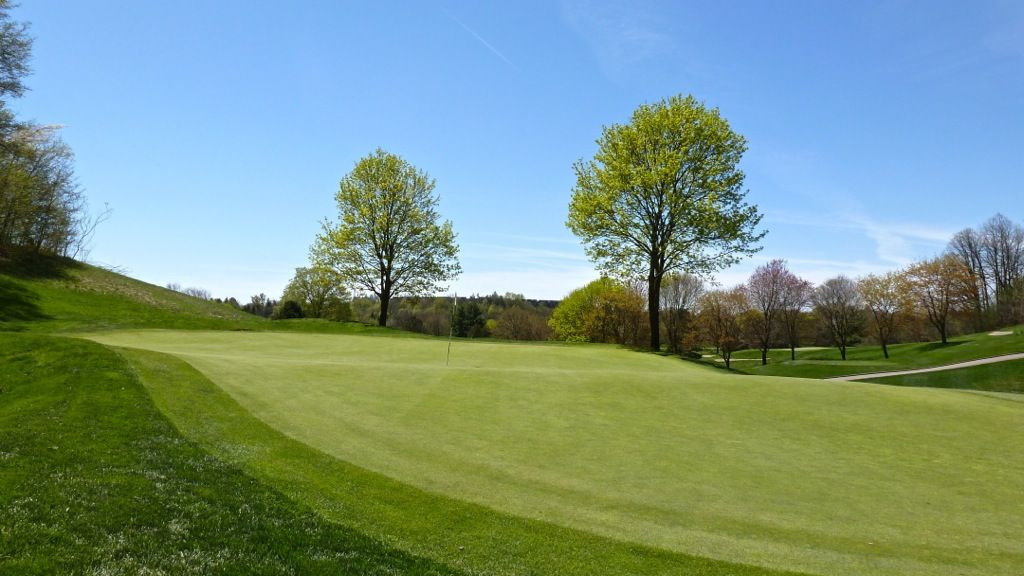 The Country Club is routed over a fantastic piece of land, and like Thompson, Watson was not afraid to integrate the most wild land movements into the strategy of the holes.
At the 2nd the selection of this greensite is phenomenally well-done, shelved into the side of a hill: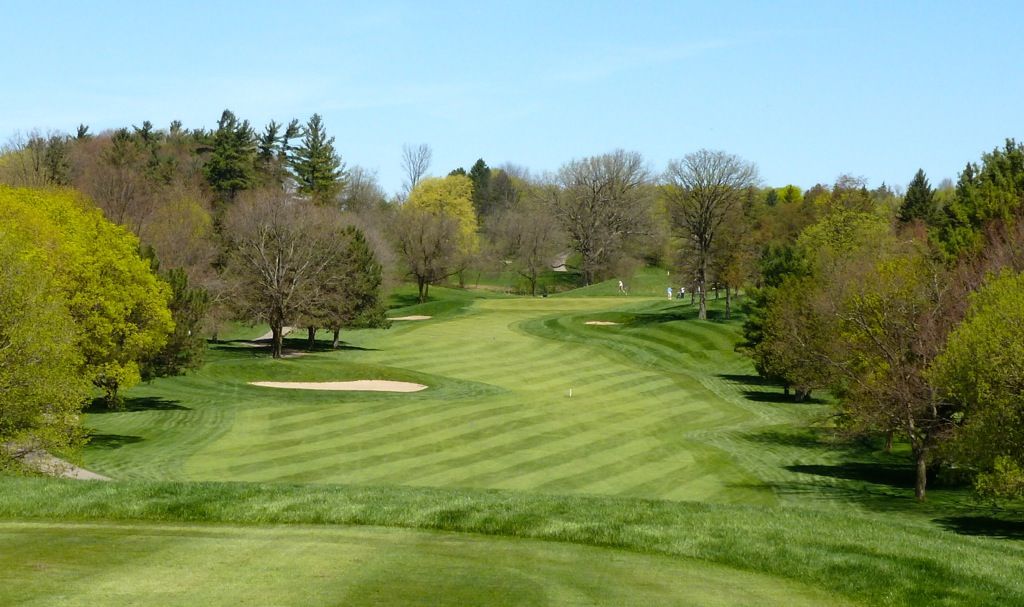 A blind tee shot at the 6th over a roll in the fairway gives way to... another awesome roll: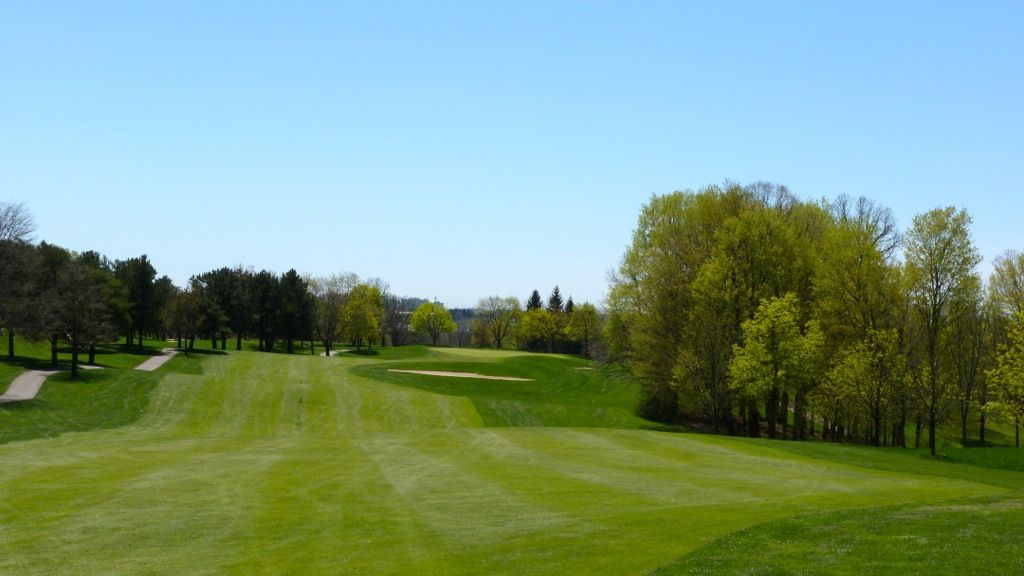 As seen from behind, Watson uses the landform on the left to create a blind landing area: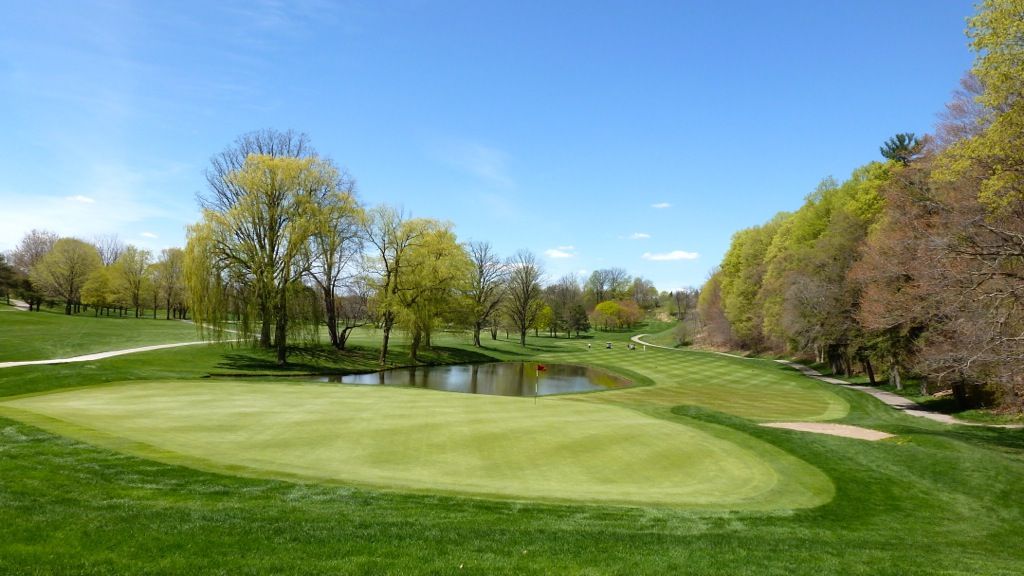 Qurik at the 11th as the golfer plays a semi-blind tee shot to the two-tiered green: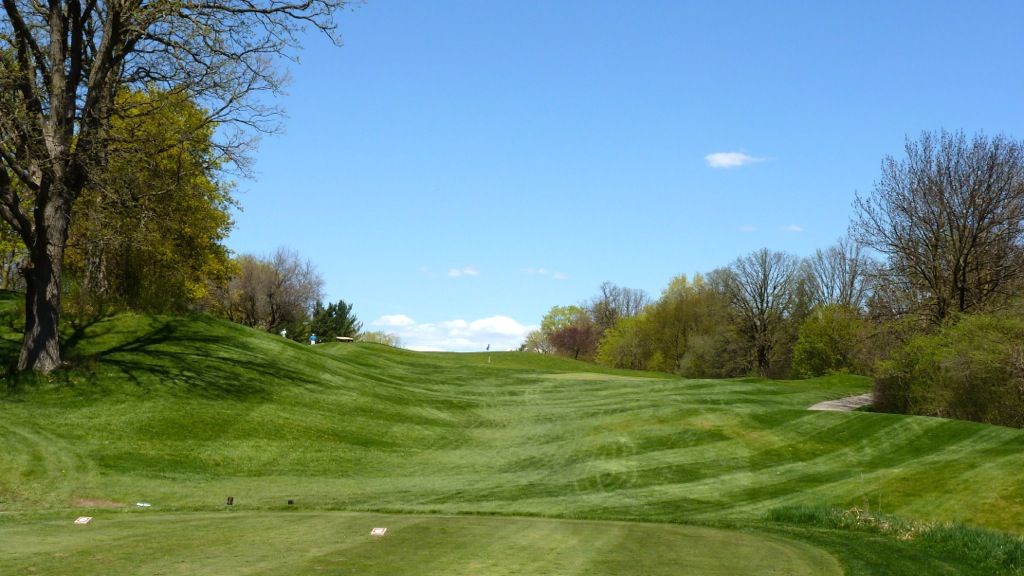 The 13th is controversial with a bizarre centreline tree. I wonder if Watson ever thought it would grow so much!?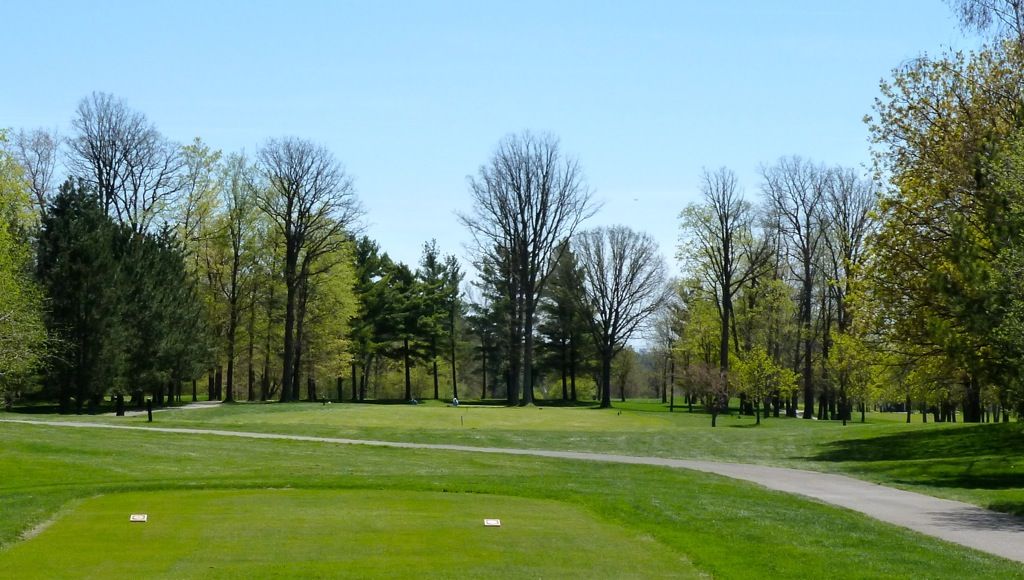 Tilted land at the 15th where a mis-hit approach will leave a very difficult recovery: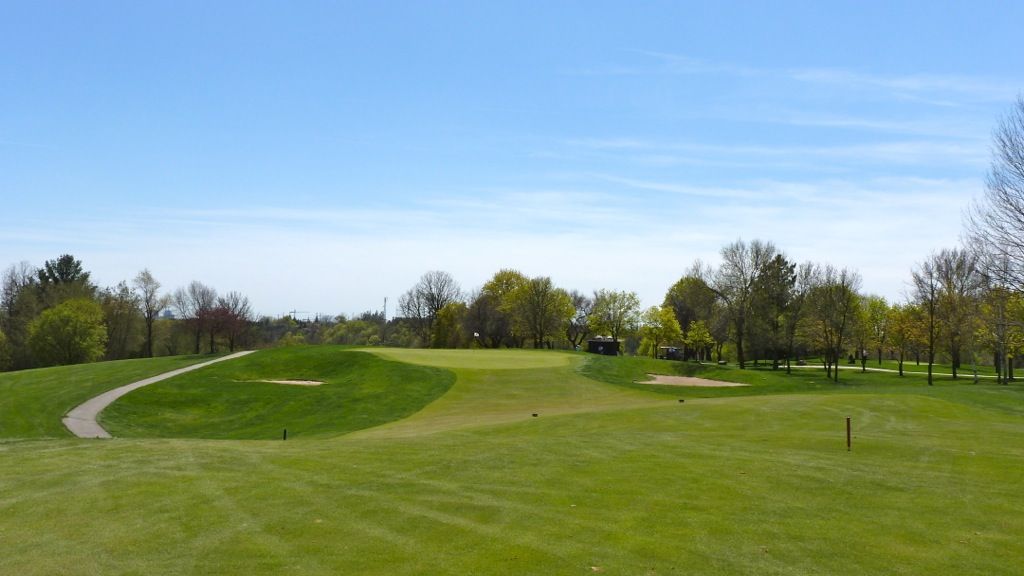 And, finally, the short par-5 18th from behind: