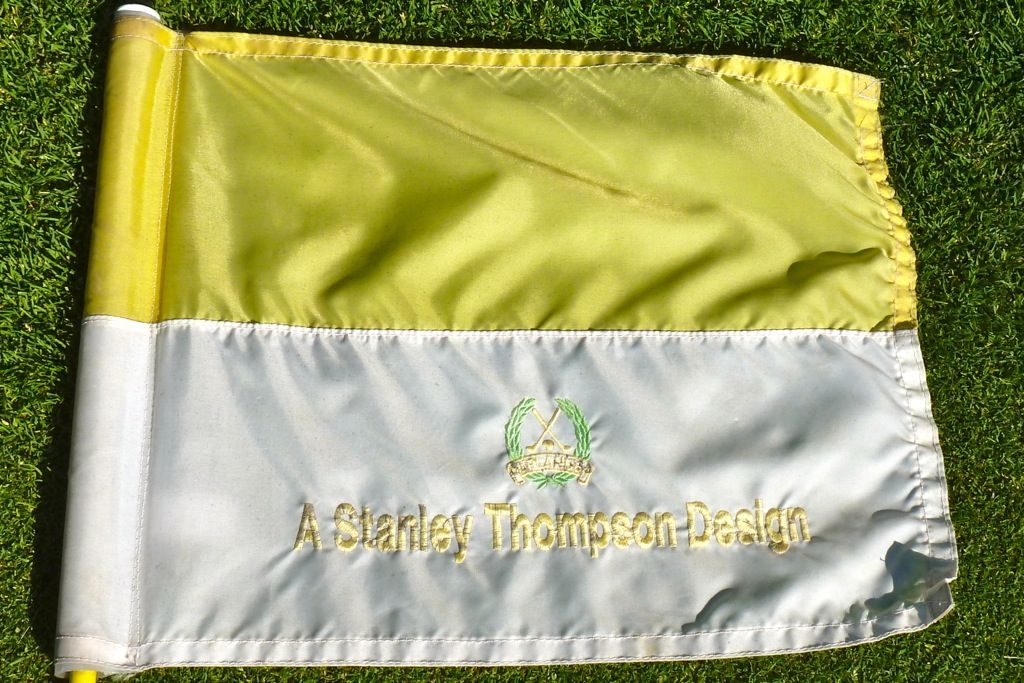 Uplands Golf Club
Thornhill, Ontario, Canada
Architect: Stanley Thompson (1922); Reduced to 9-holes 1989.
2,775 Yard, Par 34
Rating/Slope: 33.5/118
My Quick Review: Much of Thompson's work has been destroyed, but what what remains must be seen.
I don't know the whole history of Uplands GC, located just north of Toronto, Canada. I know that at one point it was a private club and I've been told it was considered to be among the best courses in Canada. Unfortunately, in the 1980s as the City of Toronto expanded north, some of the land on which the course was routed was sold for residential development.
It is my understanding that what is on the ground today is comprised of 8 holes from the original course and 1 that was added to complete the 9-holes. There is some
flowus interreptus,
especially with the added hole, but the routing remains comfortable, especially for such an extreme piece of terrain.
The course is now owned by the City of Toronto so rates are reasonable but pace of play is not. Two par-3s, holes 4 and 8, have been noted as exceptional golf holes, with the 8th being named among the world's best par-3s.
Despite living in Toronto my whole life, I had not yet played the course. When I finished work a few minutes earlier than expected I made my way to Uplands for a quick (or not) 9 holes, mainly to see the aforementioned 4th and 8th holes. Two-and-a-half hours later I was very glad I'd seen the course as there are some exceptional features there.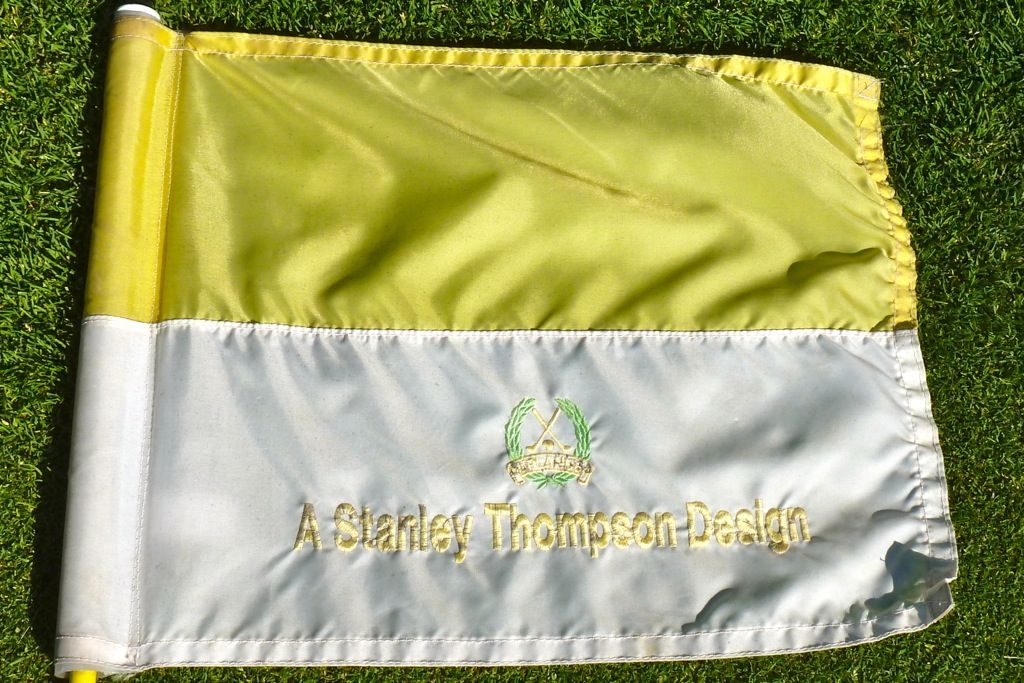 Hole 1: Par 4, 360 Yards
- Tee shot into a valley and difficult approach to an elevated green protected by hazard/drop-off left.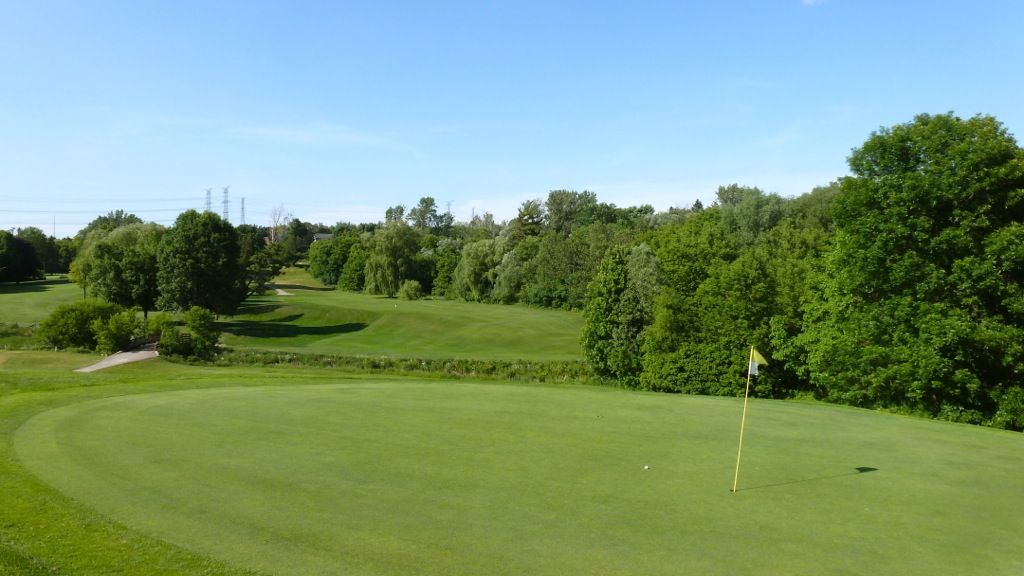 Hole 2: Par 4, 335 Yards
- Crazy narrow tee shot from an elevated to a fairway with hazard left and trees right. I've seen an old aerial and there were no trees right of the fairway. Green site would have been very cool without the trees, with the green perched just over a hollow.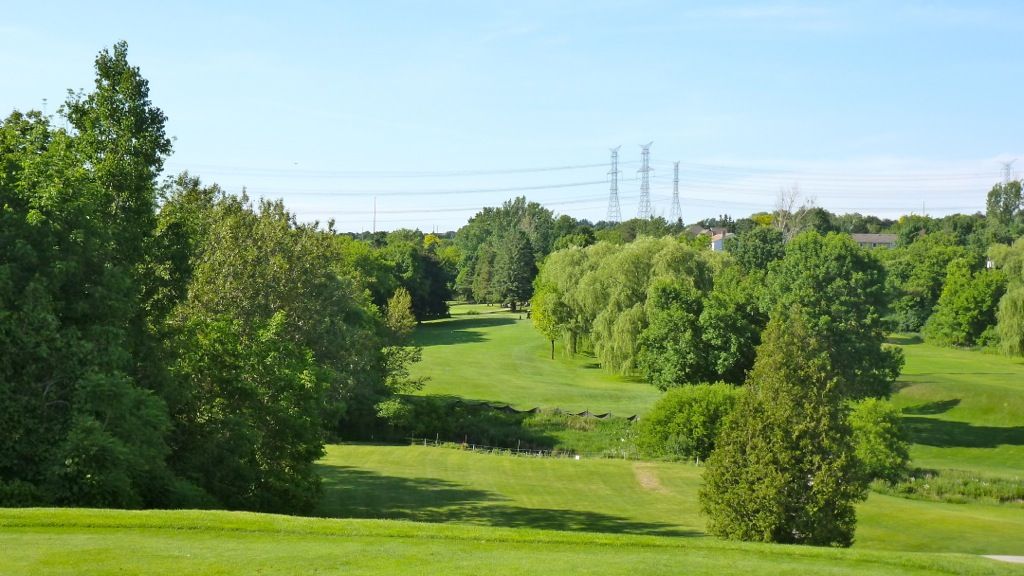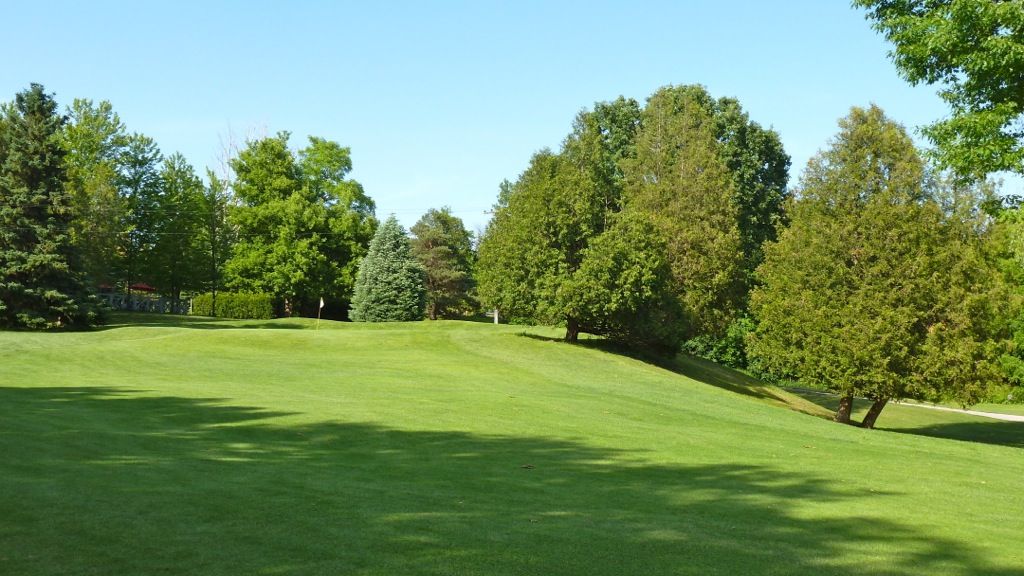 Hole 4: Par 3, 180 Yards
- While the drop-off looks intimidating from the tee, this hole must be more difficult on repeat plays. Shots that are mis-struck and fail to carry the hollow leave a near impossible recovery. A clever/bold piece of routing to build this great mid-length par-3.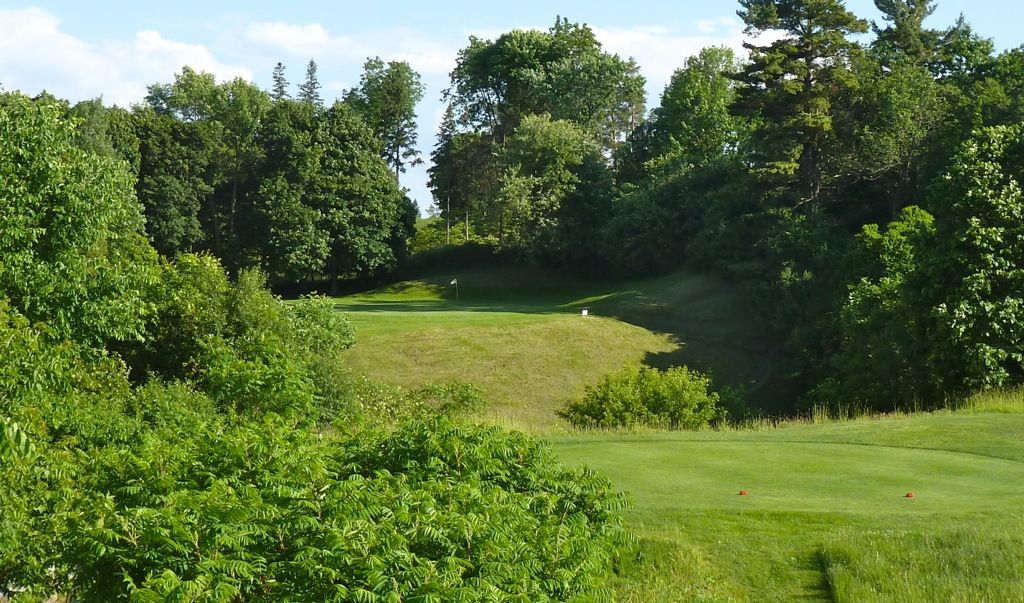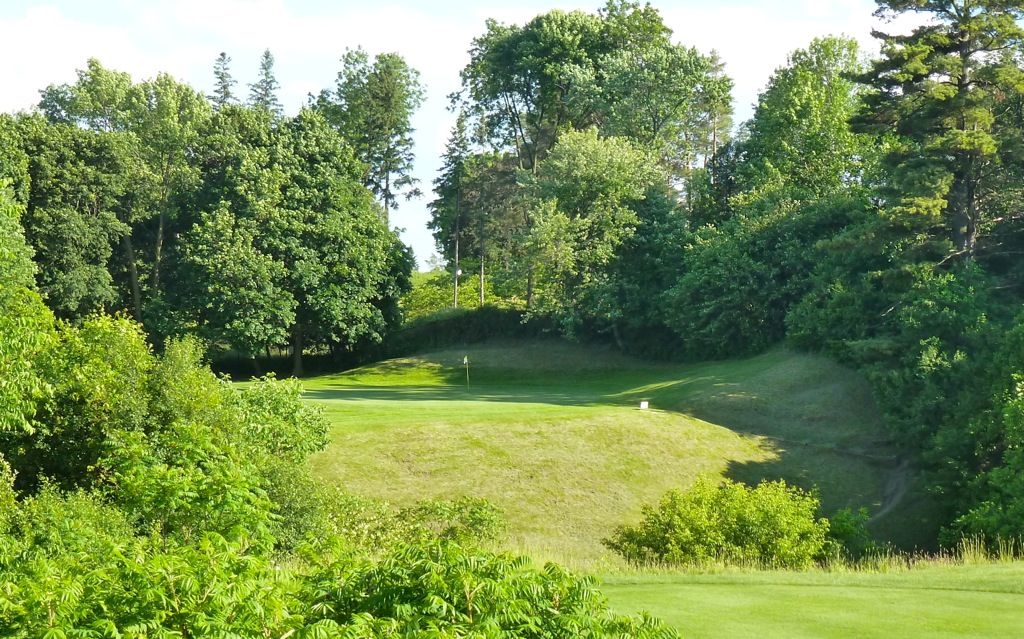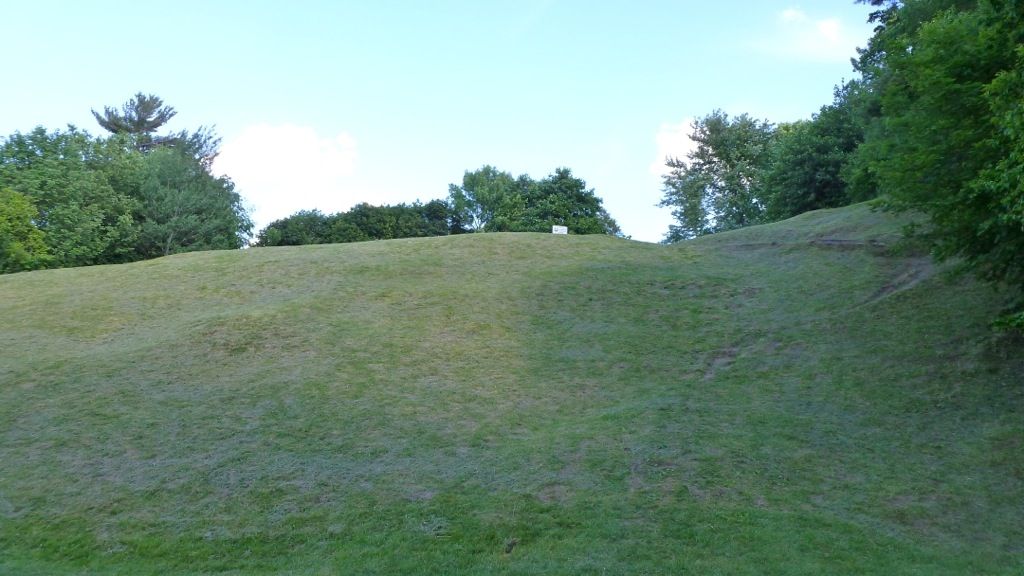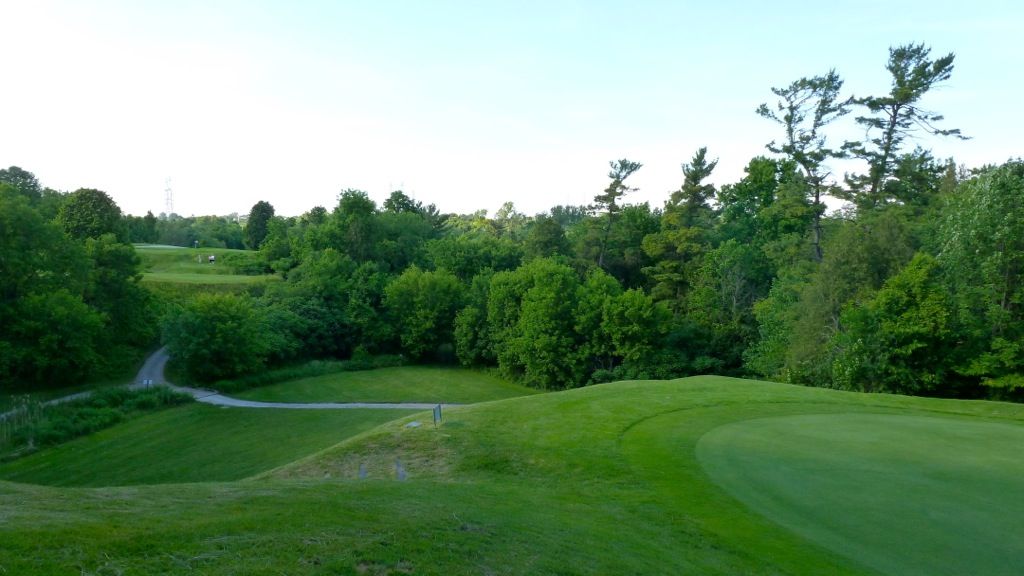 Hole 5: Par 4, 395 Yards
- The Canadian Painswick hole. The undulations are wild and seemingly untamed. There is quirk everywhere, including a small area of OB because of a ski chairlift located near the green. The par-4 hole doglegs twice and has fairway undulations that are unbelievable.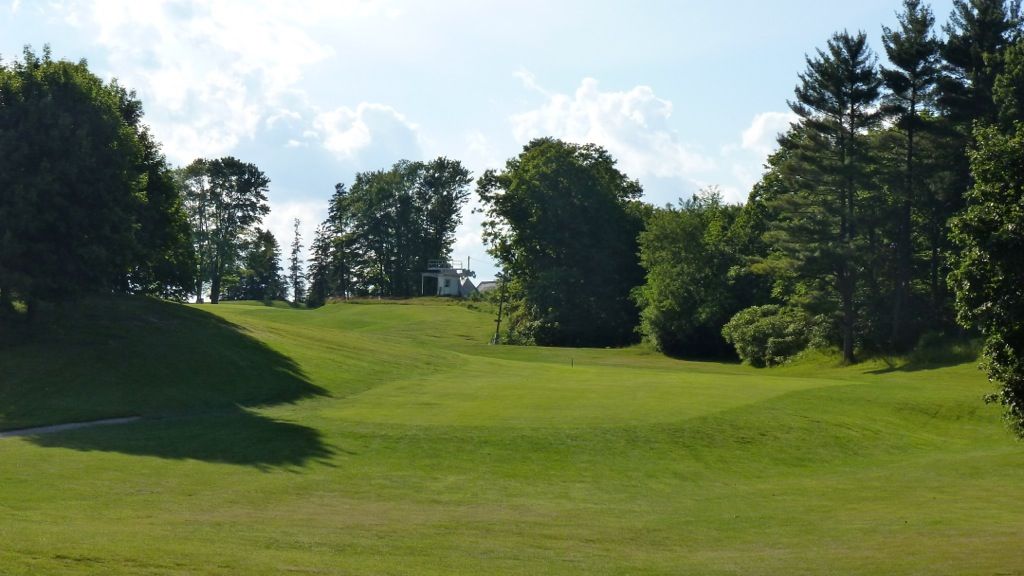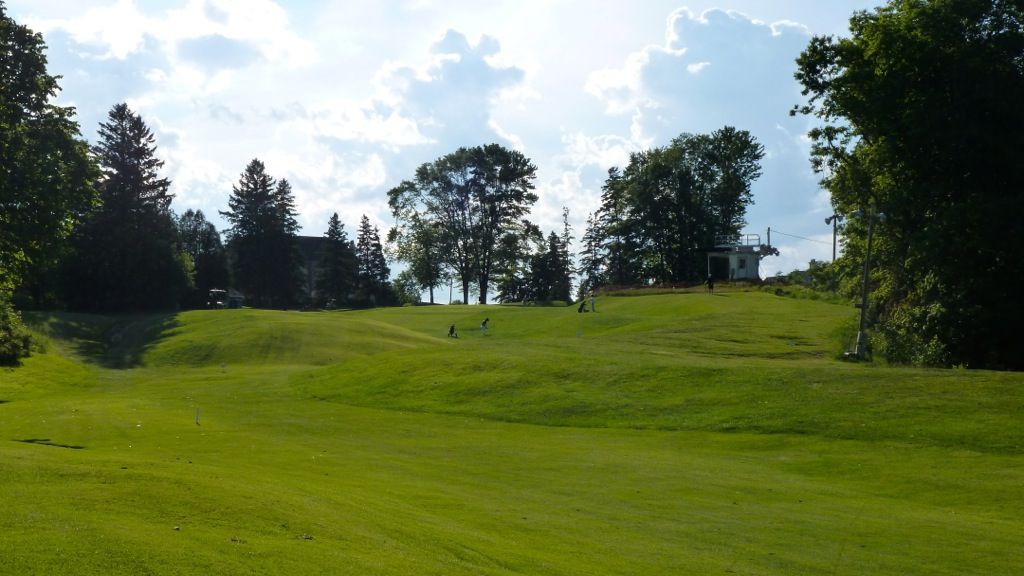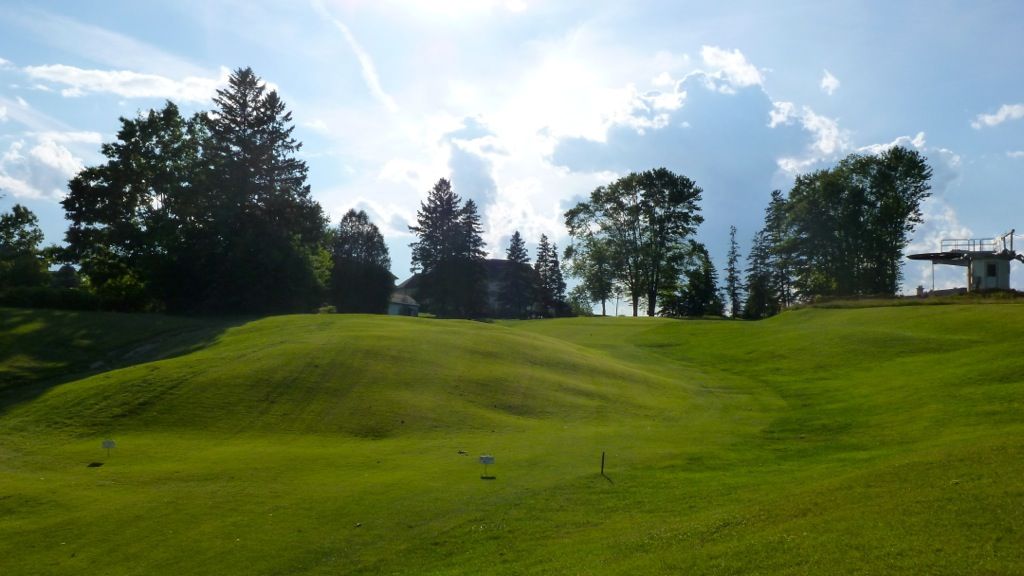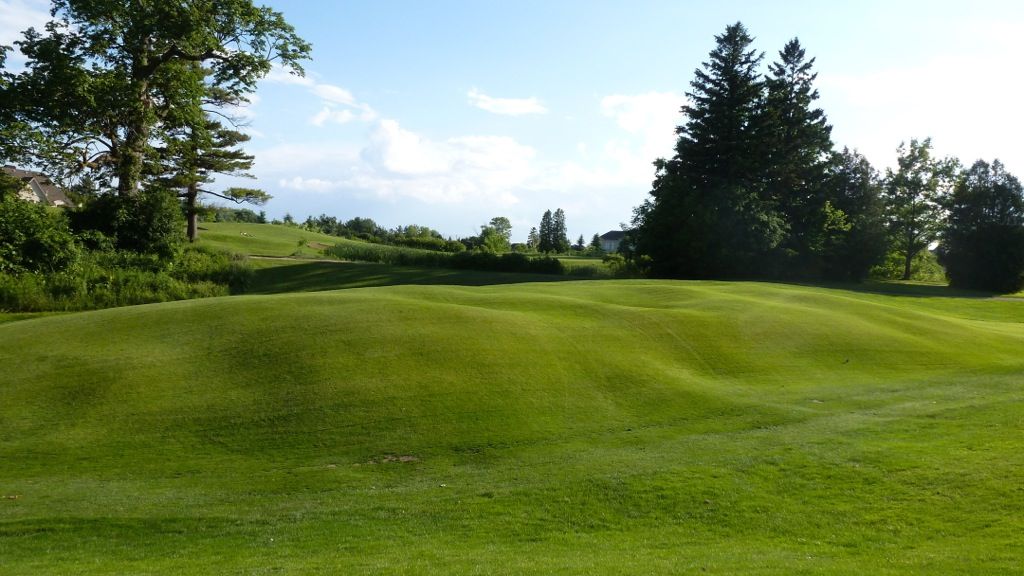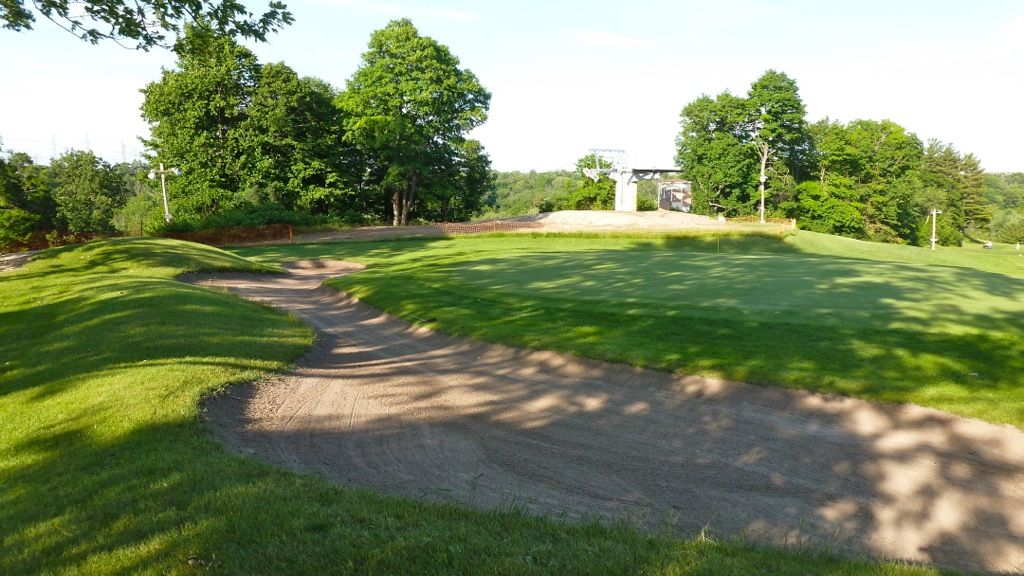 Hole 7: Par 4, 305 Yards
- A very reachable par-4 with as small a green and as well-protected as I've seen. The terrain slopes severely from left-to-right. The green surrounds are built-up, with bunkering built into the mounding. Hazard protects the green just a few steps from the green's edge left and long.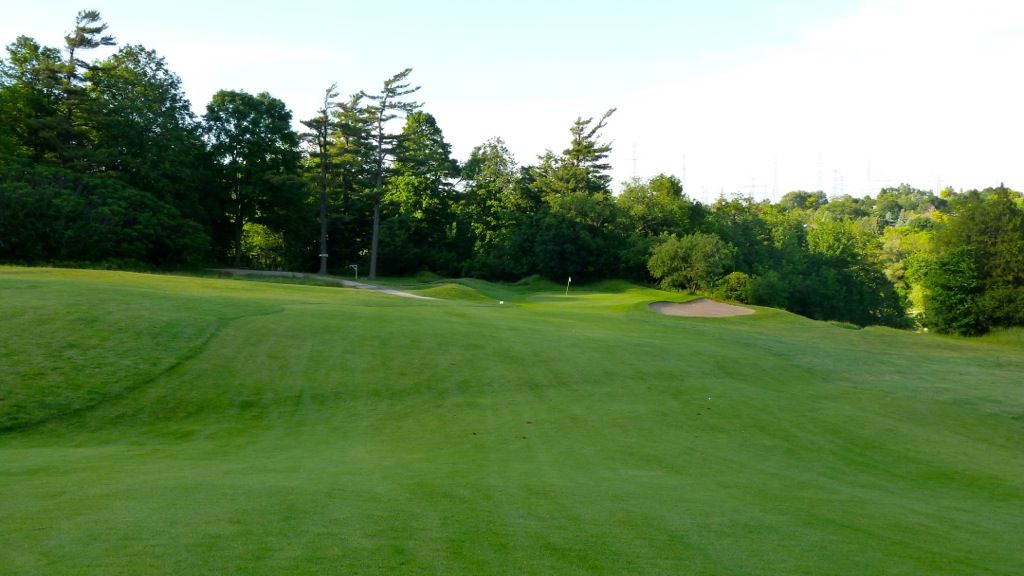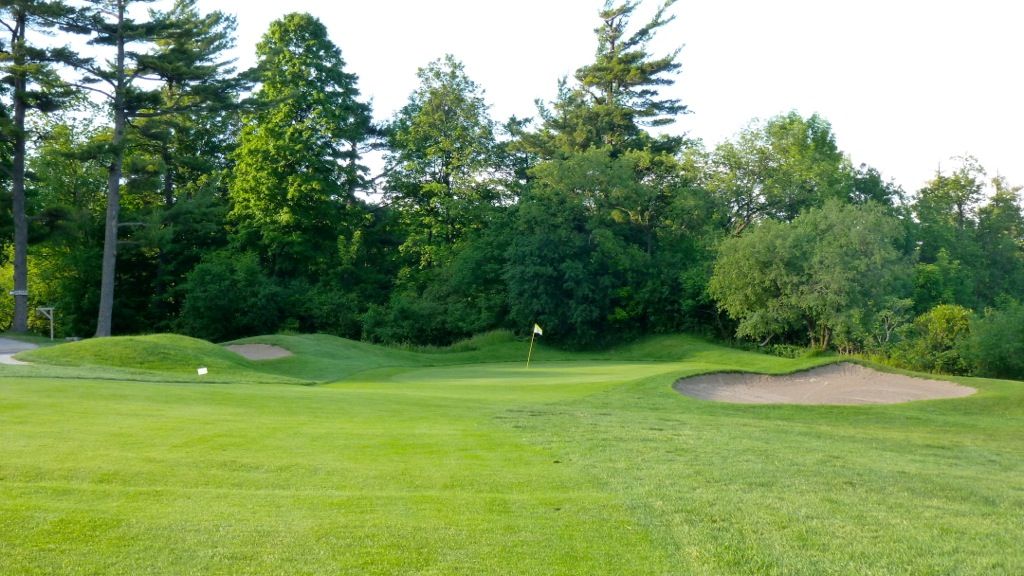 Hole 8: Par 3, 232 Yards
- This is the hole that Uplands is famous for -- the 'signature hole' if you will
It has narrowed over time, but this hole was obviously designed to be a brute of a par-3. Shots can land on the mounding to the right of the green and may kick down, but other than that there is near no room to miss. By the way, I made 2!!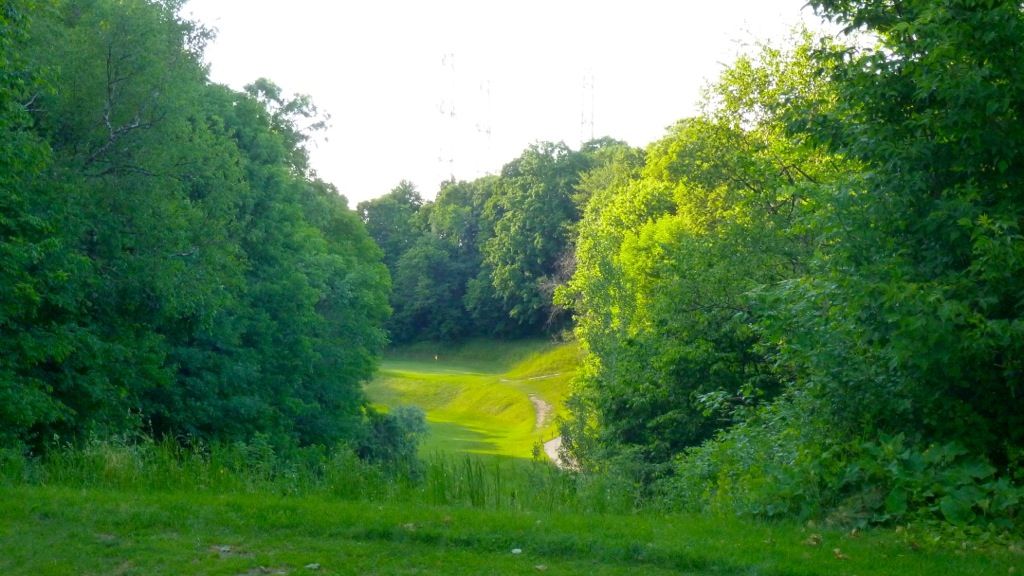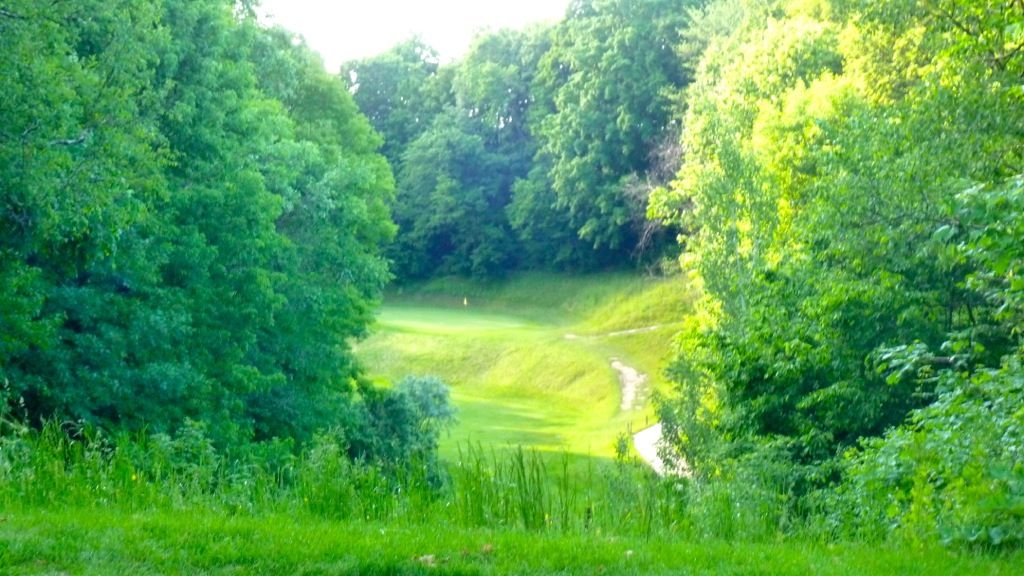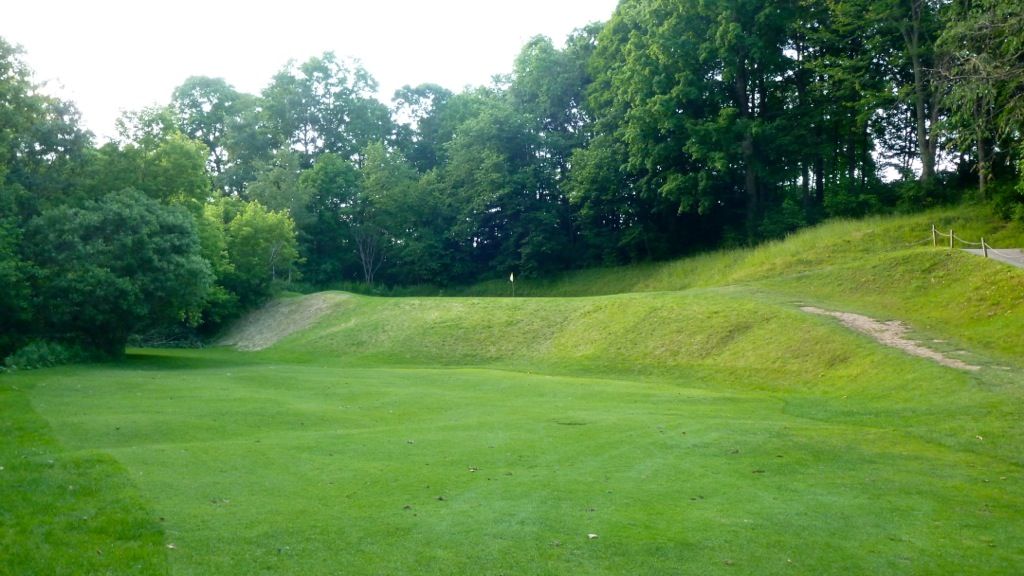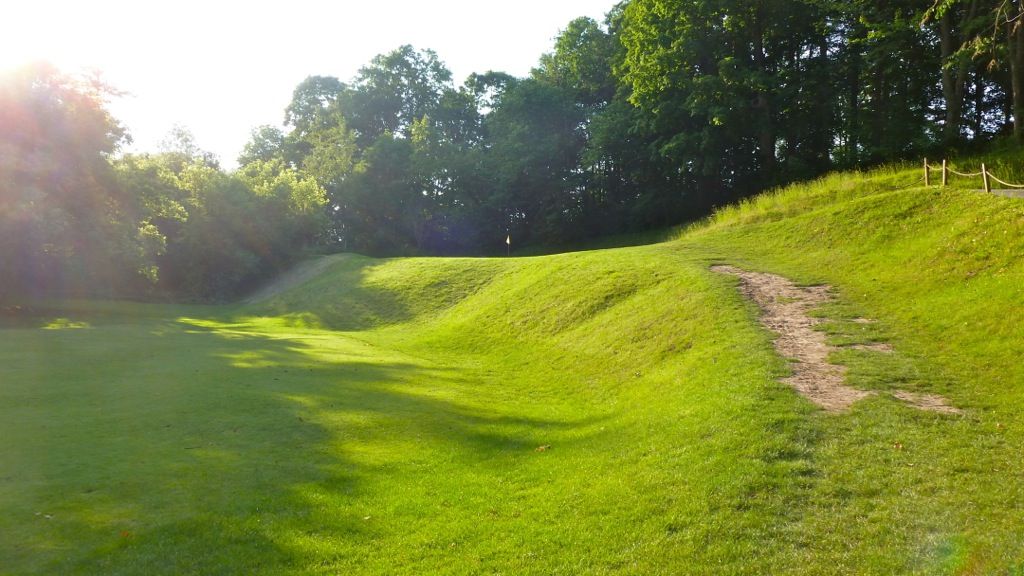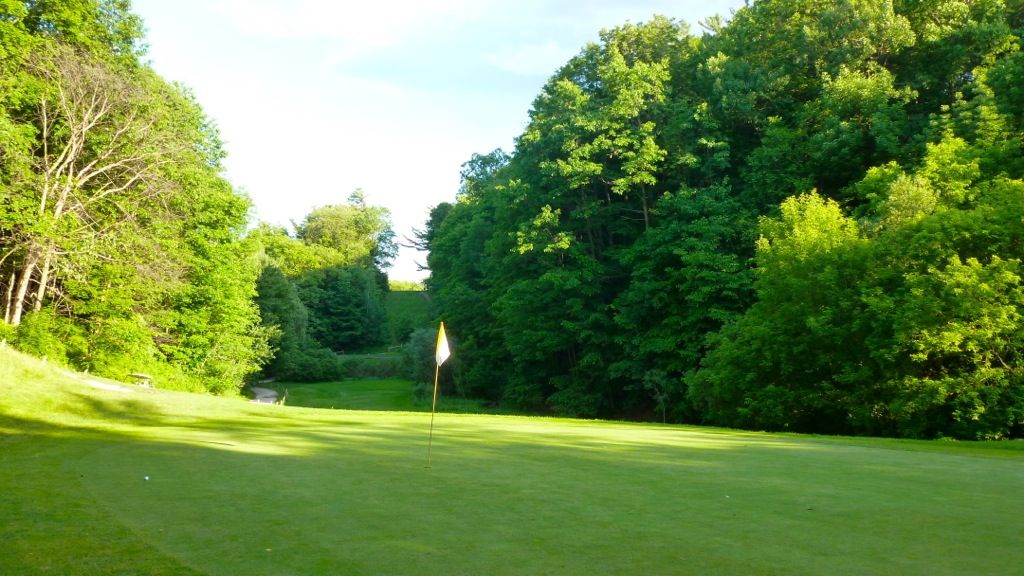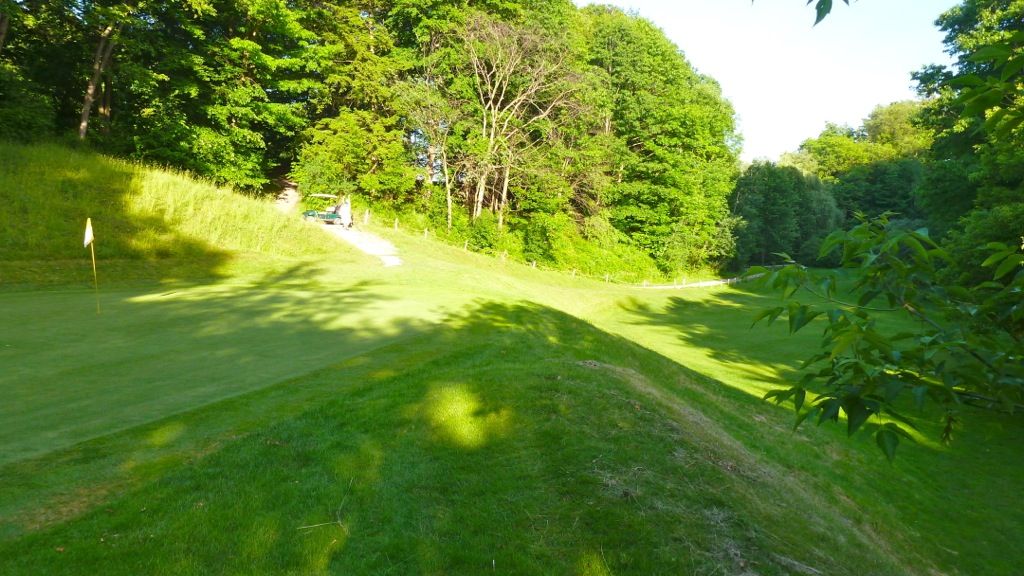 Hole 9: Par 5, 490 Yards
- A short and very reachable par-5. The tee shot is a lay-up for many, running out around 270 yards downhill. Like most of the other greens on the course, there is almost no internal contour, but somehow the severe slope of the green is difficult to see.
From behind the 9th green: